No matter how important and bright your wedding day is, sooner or later the impressions about it will start to be forgotten. To prevent this from happening, you need a photographer. He will not only capture all the most exciting moments of the wedding, but also take individual memorable pictures for you.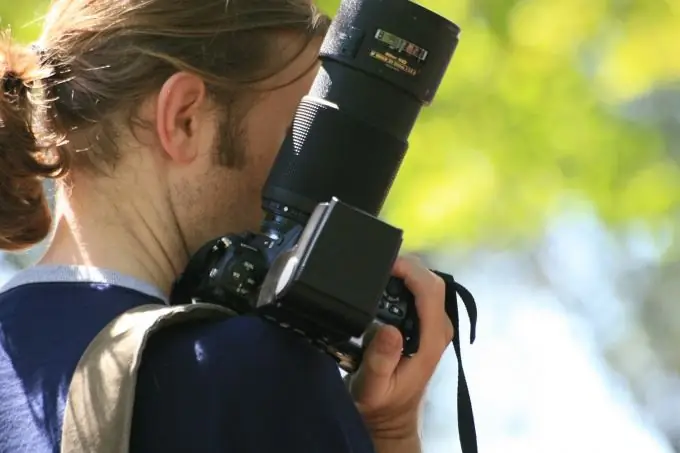 Instructions
Step 1
Decide on the price you are willing to spend on a photographer. Search wedding forums, professional photographers and specialty photography studios and compare the price level with the quality of the images provided.
Step 2
Check out the portfolios of several photographers. A large number of works speaks of the photographer's business approach to his work. Take a closer look at the styles in which the photographs are taken and find one that works for your wedding.
Step 3
Arm yourself with your phone and call a few photographers you like. Check the prices by phone, stipulate the conditions, ask questions about the technique. An experienced photographer should have a modern camera with high-quality optics, additional lighting equipment.
Step 4
Offer to meet and conclude a standard contract - this way you will get a guarantee that the photographer will not let you down and will appear at the wedding at the appointed time. Some photographers take prepayment, so please bring the required amount of money for the meeting.
Step 5
A good photographer should bring ready-made photos of large size to a personal meeting so that you have an idea of the results of his work, because the images on the screen may differ from what you will see later in the photo album.
Step 6
A real professional will also ask you a few questions. For example, what kind of shooting you want - reportage or staged. What dress will the bride wear? Where the celebration itself will take place. Be sure to discuss the holiday with the photographer to see how your vision aligns with theirs.