On New Year's Eve, children are waiting for miracles and gifts from Santa Claus. The kids know: in order for a kind grandfather to bring the desired toy, you need to tell him about your dream in advance. You won't be able to call Santa Claus, but you can write a letter.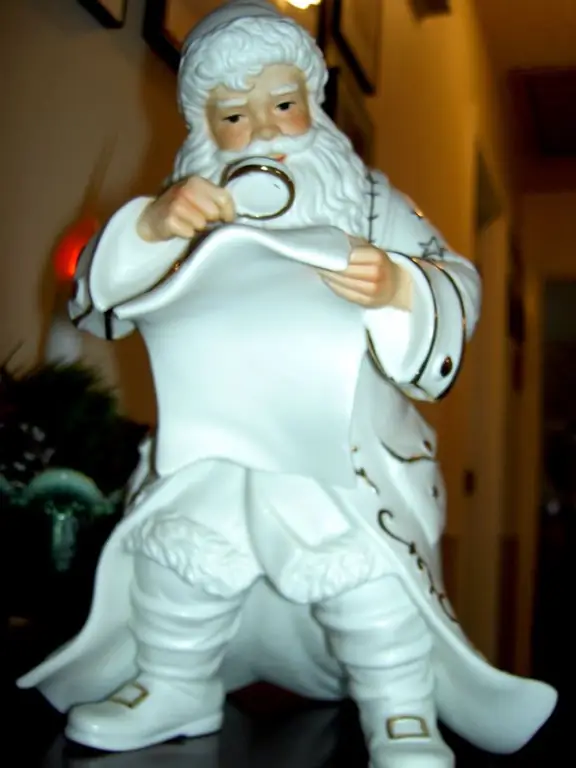 Instructions
Step 1
Take a time to prepare your letter. This is best done on a weekend in early December. It is important that you and your child are in a good mood and ready for joint creativity.
Step 2
Tell your child that Santa Claus loves to receive beautiful and detailed letters. He reads them first and always fulfills the wishes of the author.
Step 3
Discuss the content of the letter. Unobtrusively nudge the child into thinking that you shouldn't just demand gifts. Tell him: "Santa Claus wants to know how you spent this year, what you learned. Tell us about your achievements, congratulate Santa Claus and Snow Maiden on the holiday, and then politely ask for a gift."
Step 4
If the child can write, let him write independently. Invite him to practice on a draft. Tell me how to spell difficult words, but don't focus on mistakes. Let the child write from the heart, without embarrassment or fear of negative assessment.
Step 5
For a kid who is just learning letters, you can draw large outlines of words. He will trace them with a colored pencil or felt-tip pen. Do not print text on a printer. It is interesting for the child to draw up a letter to Santa Claus himself.
Step 6
Think about how you will decorate the letter. The choice depends, first of all, on the wishes and abilities of the child. He likes to draw? Then let the letter consist of two parts: the text itself and the illustration. Don't limit the child's fantasy. He will depict what he considers necessary: his happiest day, or a New Year's holiday, or a gift he dreams of.
Step 7
If the kid is not friendly with a brush and paints, make a letter with an applique. Cut out a Christmas tree, snowflakes, Christmas toys (balls, garlands, serpentine, etc.) from colored paper. When the child will cut out, follow the process: draw the outlines of objects for him and give him special scissors with rounded ends.
Step 8
Place all the elements on a sheet of paper, making a thematic picture. Consider the appliqué so that there is enough free space for the text. Take paper in white or pastel colors: blue, yellow, green. Do not use cardboard, it is difficult to fit in a standard envelope. Glue all the applique elements carefully.
Step 9
When the glue dries, the child will be able to write an appeal to Santa Claus. At the end, he will put his name, surname and age. You do not need to write a detailed address here, you will indicate it on the envelope.
Step 10
Fold the message neatly and seal it. If you plan to send a letter to the Russian residence of Father Frost, you must do this no later than December 20. Write the address accurately and legibly: 162390, Vologda Oblast, Veliky Ustyug, Father Frost's Mail. Please provide your home address and zip code for an answer.
Step 11
However, remember that there are a lot of letters to Santa Claus, he does not have time to answer everyone on time. And you will still have to fulfill the New Year's "order" of the child yourself.
Step 12
You can also send a letter to Santa Claus in a fabulous way of your own invention. For example, make a funny snowman together with the baby, hand him an envelope and ask him to deliver it to Santa Claus personally. In this case, you need to make sure that the child finds under the Christmas tree not only a gift toy, but an answer to his letter.