The New Year's holiday is not complete without its main character - Santa Claus. If you want to help your child believe in miracles or fulfill your own childhood dream, write a letter to Santa Claus directly to Veliky Ustyug.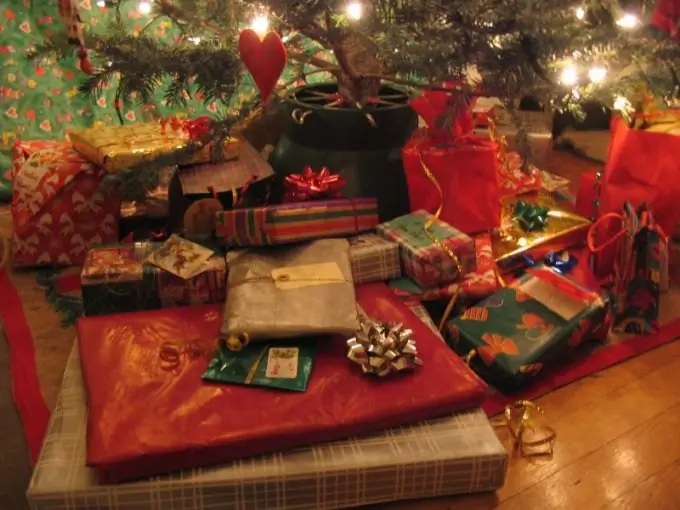 Instructions
Step 1
First, think over the text of the letter, its design. Children, as a rule, love to write a letter to a fairy tale on their own, using bright colors for this and leaving drawings. Do not limit them to this, close your eyes to possible spelling errors. Let the child write a little about himself, tell him whether he is waiting for the new year, whether he has dressed up a Christmas tree, etc. In a letter, you can and should ask your grandfather questions, for example, about his health. Do not forget to say hello to the Snow Maiden and all her assistants together with your child. On the envelope write the address of the main wizard of the country: 162390, Russia, Vologda Region, Veliky Ustyug, Ded Moroz Mail. Be careful: specify the return address and zip code correctly so that the reply letter does not get lost along the way.
Step 2
If your child already has basic computer skills, send an email with him to the official mail of Santa Claus on the network. To do this, enter your personal data: name, surname, patronymic in full, your e-mail address and the text of the letter. On the same resource, along with a letter, you can order small souvenirs from Veliky Ustyug.
Step 3
On the Internet, Santa Claus also has a personal website, with the help of which you can also send him a congratulatory message. To do this, fill out the form in which you enter your name, email address, subject and text of the letter. All this can be done with festive music - favorite songs of Santa Claus, which can be found on his website. As in the previous case, you will receive an email from Santa Claus. While waiting for an answer, you can at the same time watch the travels of the main wizard of the country and read his personal Internet diary, as well as help write a big email to your child to participate in one of the competitions from Santa Claus.