New Year's Eve is a time when people in a hurry go shopping, buying all kinds of gifts for family, friends and work colleagues. Nevertheless, if you start preparing for the holiday in advance, many gifts can be made with your own hands, while saving a significant amount of money and enjoying the process.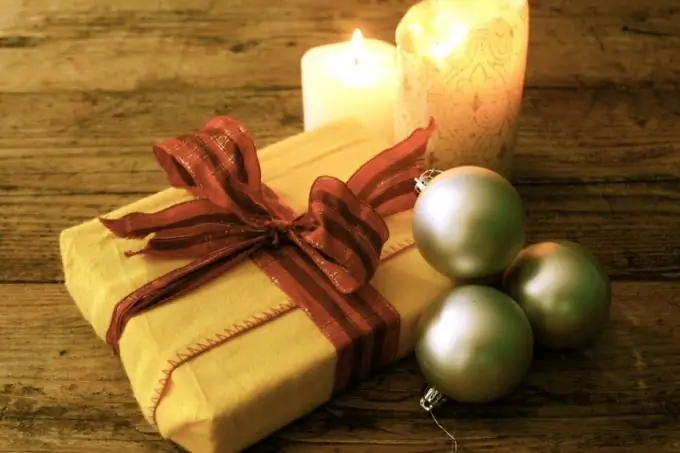 It is necessary
- leftover yarn;
- hook;
- filler;
- beads;
- plastic.
Instructions
Step 1
Crochet a funny little Christmas tree. To do this, you will need leftovers of yarn, preferably in different shades of green, but in general any will do, because the New Year is a time of miracles, which means that the tree can be of any color.
Step 2
The spruce is knitted in the form of a cone, and each row is repeated four times. Tie six chain stitches. You will also have six stitches for the next three rows. Then, knitting two in each of the loops of the previous row, knit a row of twelve loops, repeating it also four times. Knitting two in every second stitch, work a row of eighteen stitches. After four repetitions, add six loops again. Thus, you can knit the Christmas tree to the height you need. You can also alternate the threads for a fun, striped tree.
Step 3
Now tie the bottom of the tree - a circle. Start with six chain stitches, closed in a ring, then knit twelve, in the third row - twenty-four, and so each circle, double the number of loops until it becomes the desired diameter.
Step 4
Sew the bottom of the tree to the cone, stuffing the toy with filler. You can decorate your tree with white or gold beads, and sew a string to the top so that the tree can be hung as a decoration or used as a keychain.
Step 5
Animals - symbols of the year are perfect as a handmade gift. In order to make a mascot animal, buy plastic and start sculpting dragons, snakes and funny dogs. If you are not confident in your abilities, search the Internet for master classes. On the eve of the holiday, experienced craftswomen willingly share with everyone who wants to mold the masters of the next year.
Step 6
After you have made a souvenir, put it in the oven at a temperature of about 120 degrees (you can see the exact temperature on the plastic packaging, because it may differ for different brands) and keep it there for half an hour. That's it, a DIY gift is ready.