New Year with colleagues at work is always an exciting holiday. Especially if you have been appointed in charge of organizing the event. Whom to invite, which cafe to choose, how to host and what new to add to the corporate event this year - all these issues have to be resolved as soon as possible.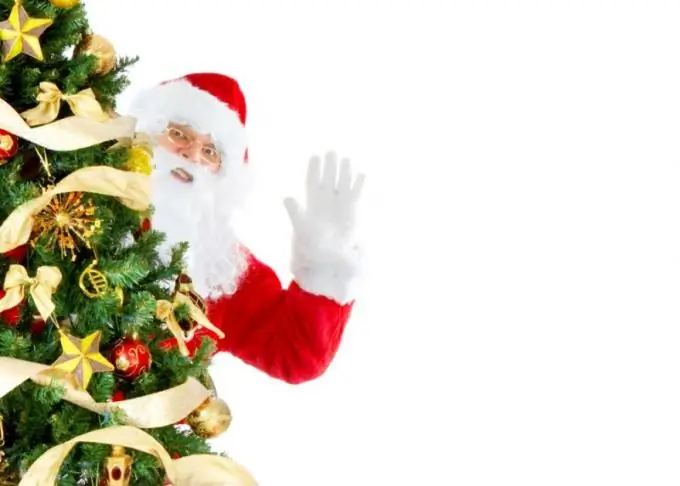 Instructions
Step 1
If you have already come across a situation more than once when part of the team cannot come to the corporate party, because there is no one to leave the children with for the evening, spend the holiday with the children. Head to the children's play center and have fun there. Surely your managers will be happy to play on children's slot machines, and the development director will easily complete all tasks in the twister. The main thing is to do everything together with the children in order to recharge them with their positive and joy.
Step 2
Arrange the New Year under the code name "Return to the Fairy Tale". Let Baba Yaga meet all workers at the entrance to the cafe (or office, if you celebrate it within the walls of your organization) and tell them that she hid Santa Claus and the New Year will not come. As a rule, people are happy to go through all the comic stages-tests, rejoice at being freed from the evil forces of the Snow Maiden or the Snowman and, together with Santa Claus, shout "Christmas tree, light up". And don't forget about sweets for each participant in your contests and games.
Step 3
Spend a New Year's corporate party in an unusual place, where most have not yet looked. Study in advance the list of new cafes and restaurants that have appeared in the city, especially if these are themed establishments (in a gangster or gypsy style). You can also use a completely ordinary inexpensive cafe, but diversify the course of a corporate party: conduct it in the style of the A. S. era. Pushkin, when men came in tuxedos, and ladies with lush hairstyles and crinolines. Your employees will definitely remember such a New Year's ball.
Step 4
By the way, very often people come up with different types and themes of parties, forgetting about their roots and traditions of the Russian folk holiday. It is unlikely that any of your colleagues will refuse to ride around the city in a sleigh with bells, and in a wooden house, in addition to Olivier, try pancakes with caviar, mead or herring so beloved by everyone. Well, after that - play snowballs and launch fireworks!