A wedding is a special celebration. Two loving people get married, create a family. It is not surprising that they and their families and loved ones want this day to be remembered for a lifetime, so that the wedding will turn out not only solemn, but also fun.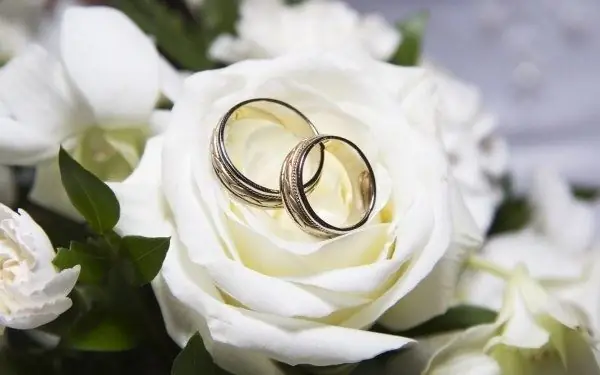 Instructions
Step 1
Think over the format of the wedding. There is absolutely no need to throw away a lot of money, throwing grandiose feasts with hundreds of guests. Practice shows that such weddings very quickly turn into uncontrollable, noisy gatherings, where no one hears anyone. It is quite possible to limit ourselves to inviting relatives from both sides, the closest friends, classmates, and colleagues.
Step 2
Resolutely abandon the old and widespread prejudice that alcohol should flow like a river on this day. You are reasonable people. Buy only the necessary minimum of alcohol, without fear of accusations of stinginess.
Step 3
Choose an intelligent host. Of course, you can assign some of your relatives or friends to the role of toastmaster. Still, it will be better if an experienced professional does it. It largely depends on him whether the wedding will be fun, fervent and with a twinkle.
Step 4
Discuss the course of the wedding with the toastmaster in advance. Work together to find the best opening speech and toast. Read the script carefully. All dubious, ambiguous jokes, toasts, contests that can be misinterpreted should be deleted or replaced with more suitable ones. Think carefully about how many people, of what ages, can participate in a particular competition. Prepare prizes for the winners in advance, even these will be only modest souvenirs, do not postpone their purchase until the last day.
Step 5
Pay special attention to the selection of music for the dance program. Again, consider the number and age of the guests. Make sure that fast dances alternate with slow ones.
Step 6
Do not forget that the decoration of the wedding hall can play a big role in creating a festive atmosphere. Try to make the decoration elements (balloons, garlands, illumination, etc.) harmoniously fit the interior, complementing and emphasizing the atmosphere of this festive holiday.