Adults remember how they believed in the New Year's miracle and, with bated breath, waited for the gifts to appear under the tree. Many people want to extend their children's faith in magic, but the kids grow up quickly and start asking questions: are their parents cheating, is there Santa Claus, who brings toys? Moms and dads are seriously thinking about how to tell the child the truth about Santa Claus so that the New Year will remain the most magical and beloved holiday for their son or daughter.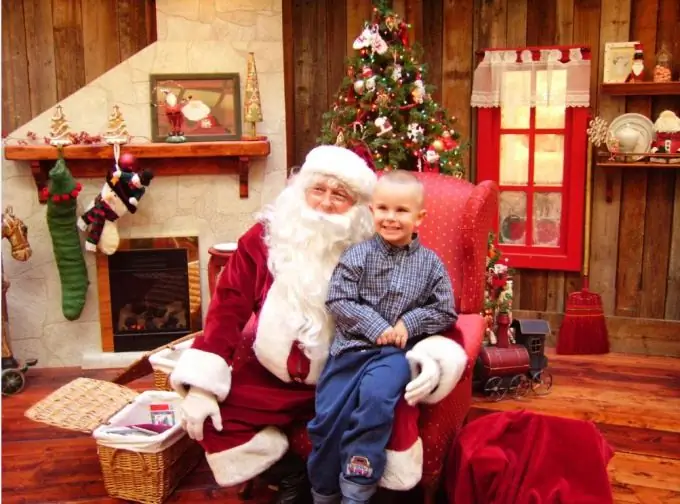 Do children need faith in Santa Claus
Few loving parents decide at a very early age to tell their children that Santa Claus does not exist. According to child psychologists, it is extremely important for babies to believe in a miracle for the time being. Knowing that somewhere there is a kind and just wizard who cares about you gives children confidence. The fairy-tale character teaches kindness and generosity in a world whose boundaries are much wider than an apartment and a family.
There are adults who support the child's faith in Frost and Snegurochka with all their might: they are not too lazy to draw "footprints" from the snow leading to the Christmas tree, compose letters to children from their grandfather, create their own envelope designs, postal stamps of Veliky Ustyug, start up other tricks - just create a fabulous presence for the New Year. On the contrary, some parents decide to tell the child the truth about Santa Claus themselves, believing that otherwise the child will break away from reality, learn to take, not give.
In the second grade of secondary school, one teacher asked the children to write an essay on the topic "Letter to Santa Claus." It was autumn, and the students told their grandfather about the surrounding landscape and how they are waiting for the winter magic. The second teacher in the parallel class categorically declared: there is no Santa Claus. No one expected that the children who made fun of New Year's tales out loud would experience a shock - they burst into tears. It turns out that deep down, each of them believed in a miracle.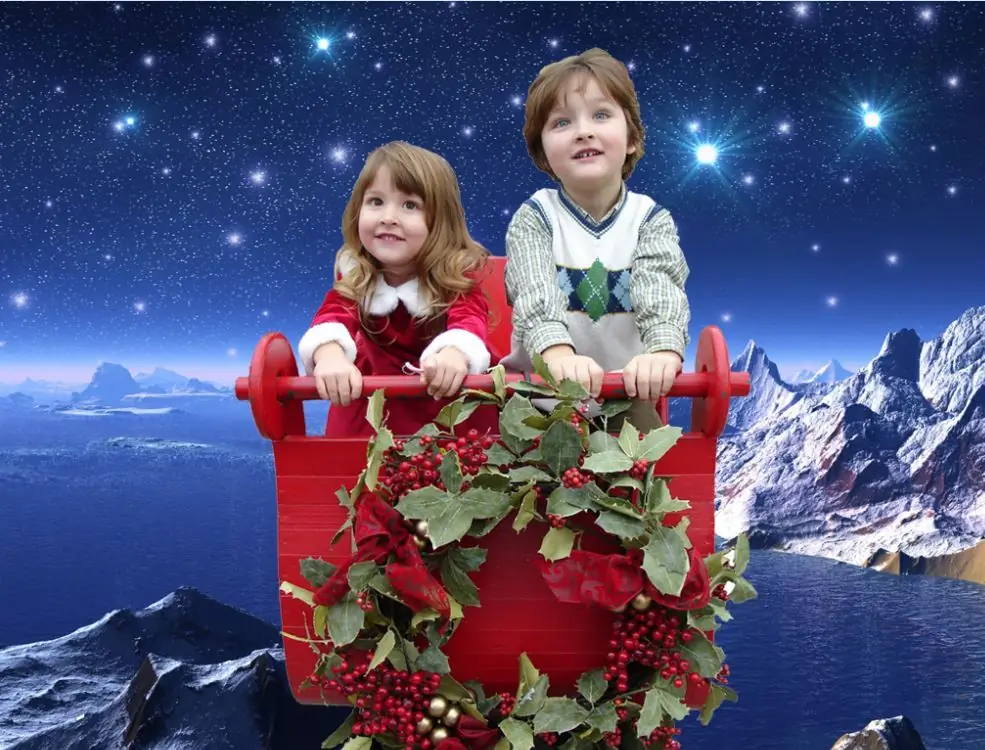 When and how should you tell your child the truth about Santa Claus?
When to start a conversation with a child about the existence of Santa Claus? Then, when the son or daughter themselves ask about it. This point of view is shared by many child psychologists. It is important that the transition from the fictional world to the real one is smooth! You can tell the children that Russia has an official New Year's grandfather who lives in Veliky Ustyug. Show a photo of his residence, write a letter to pochta-dm.ru or send it by Russian Post. It is good if the family has the opportunity to take advantage of the offers of tour operators who organize tours to the homeland of Santa Claus.
It is recommended to tell your child that there are similar winter folk heroes in other countries. For example, Santa Claus comes to American and Canadian babies, Joulasweinna to Icelandic, Babo Natale to Italian babies, even some Russian peoples have their own grandfather, for example, Pakkaine among the Karelians. This means that children all over the world are waiting for the New Year's miracle, and this is very important for them! However, the characters performing the honorable mission do not have time everywhere - hence such a large number of Santa Clauses and Snow Maidens, actors and actresses, carriers of letters and gifts, assistants of the New Year's hero.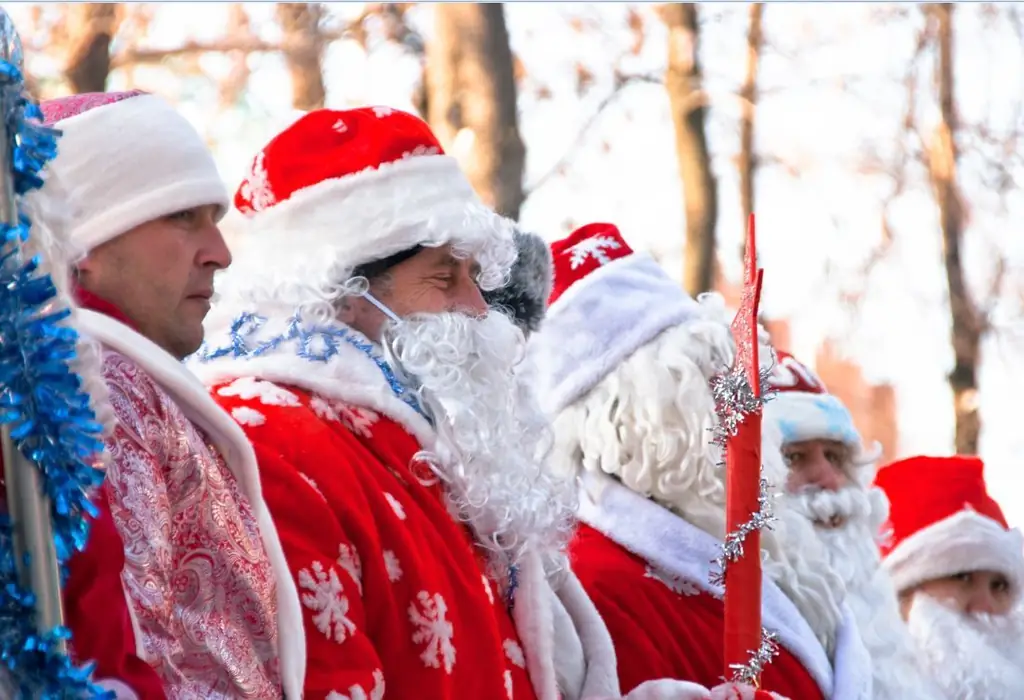 The feeling of a miracle is fragile and it is important to keep it. As long as you believe in Santa Claus, he will exist.
The world is changing, and you are growing, many things start to appear differently to you. Maybe Santa Claus is not a wizard - who knows? But it exists to please children.
The New Year's holiday is a special celebration, it depends on how we will spend the coming year. Mom and Dad do not really believe in miracles, but they secretly hope that the wishes made from December 31 to January 1 will come true.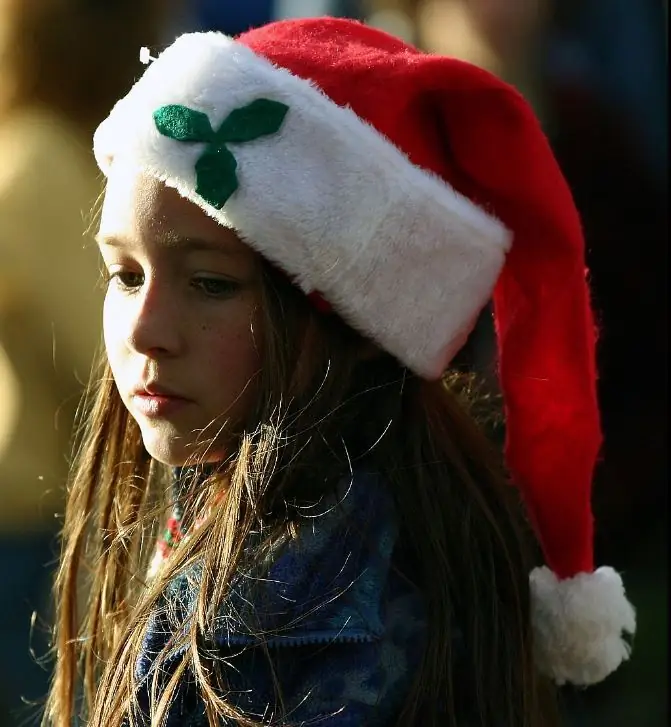 Is there magic?
Surely there is magic! The miracle of carnival reincarnation, when serious adults try on comic roles; a family that has forgotten quarrels and grievances and gathered at the festive table; New Year's performances, tourist tours with animators and just a walk in a fabulously beautiful snowy forest - everything is in your hands! Magic can happen thanks to parents, not Santa Claus. It depends on you whether the New Year will become a wonderful memory or the baby will experience the bitterness of a broken dream.