Everyone can create fabulous patterns on the window glass or shower tree branches with thousands of flickering sparks. A little time and imagination - and your New Year's ideas will easily come true.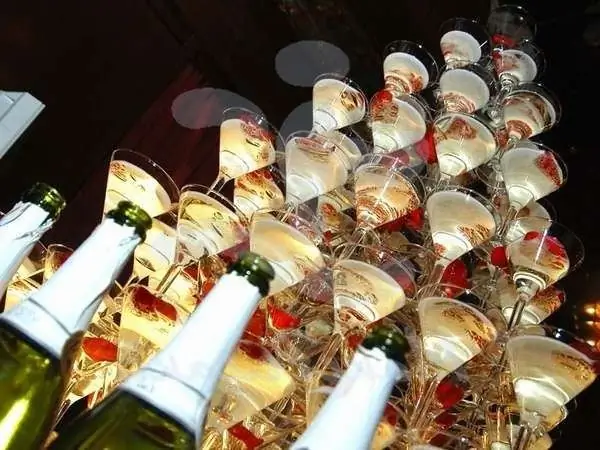 Instructions
Step 1
In order to create snow patterns on glass, the easiest way is to buy artificial frost in aerosols. Typically, you can find it in the pavilions of Christmas tree decorations or shops that sell accessories for needlework and creativity. Such frost can be sprayed on windows, creating fancy ornaments that, unlike frosty patterns on the street, will remain in their original form for a long time. When applying patterns, an important rule should be taken into account - there should be no high humidity in the room, so you should not apply it in the kitchen and bathroom. You can also decorate glass balls on a Christmas tree with artificial frost.
Step 2
Artificial frost can also be made at home. Most often it is used to decorate Christmas tree branches. There are two ways to make "snow cover". The easiest way is to cover the branches with office glue and sprinkle with fine foam. The second method allows you to make the frost more natural. To do this, you need regular table salt. The coarser the grind, the better the result will be. We take 1.5 liters of water, add 1 kg of salt and bring to a boil. We immerse spruce or pine branches in the finished solution and leave for 5-6 hours. After this time, carefully, so as not to knock down the formed crystals, we take out the branches and let them dry. In order for the frost to hold better, you can sprinkle the twigs with hairspray. Here you can also apply imagination and use varnishes with multi-colored sparkles - then your twigs will sparkle brighter and shimmer with all the colors of the rainbow.
Step 3
You can also create artificial frost on glasses that will stand on the festive table. To do this, dip the edge of the glass in syrup or egg white, and then in coarse sugar - sweet frost will be an excellent addition to the New Year's surroundings!