Elderly people often relate to their next birthday without much joy, because this date once again emphasizes that they have become even older. However, grandchildren and other family members are able to make their grandfather feel needed, respected and happy that day.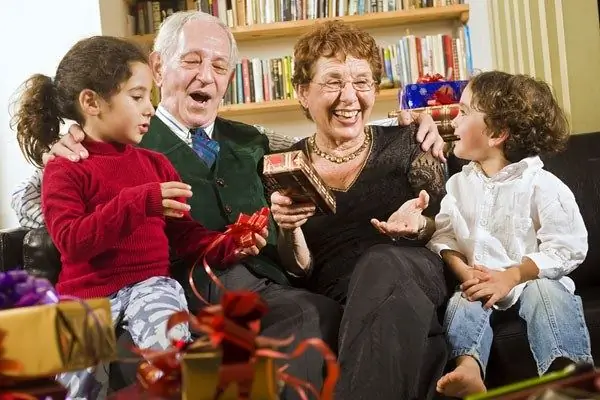 It is necessary
- the Internet;
- money;
- telephone;
- Whatman paper;
- photos;
- markers.
Instructions
Step 1
Try to find friends of the grandfather with whom he has lost contact. This will take a long time before the holiday, but the joy from such a surprise will be really great. Find out from your grandfather the names of his comrades, colleagues, as well as those of whom he constantly remembers after many years. Find the children or grandchildren of these people on social networks, or use the services of address bureaus. A handwritten letter or phone call from old friends can outshine any material gifts.
Step 2
Order congratulations on your local radio. For the older generation, warm words on the air and a favorite song still seem significant. Despite the current availability of any music, a song that sounds personally for your grandfather can evoke very strong emotions in him.
Step 3
Try to get the whole family together at the festive table. If the children, grandchildren and even great-grandchildren of an elderly person live in different cities, their simultaneous visit will be a real joy. Agree with everyone in advance so that relatives can adjust their plans.
Step 4
Make a wall newspaper. Paste family photos, write wishes by hand, ask small children to draw pictures. Try to combine the content of the wall newspaper with one theme, for example, "Highlights in the life of our grandfather." Be sure that he will often review and show such a gift to neighbors and acquaintances.
Step 5
Try to unite with all your relatives and give your grandfather what he dreamed of for a long time. Elderly people often deny themselves a lot, and over the years this complex only gets worse. A trip to the sea, to a foreign sanatorium, or a thing that your grandfather always dreamed of: right now it is worth delighting a loved one with such gifts, because, unfortunately, by the next birthday of your grandfather, such an opportunity may no longer exist.