As the holiday season approaches, many people start planning trips abroad. It is generally accepted that a good rest certainly implies a visit to an exotic resort or at least a quiet pastime in a comfortable sanatorium or boarding house. In fact, a vacation in a summer cottage can also make your vacation unforgettable - you can also relax in the country in a fun and useful way.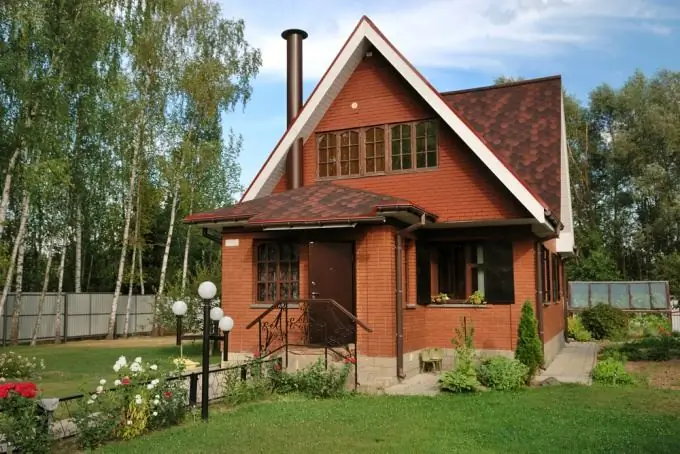 If your vacation falls in autumn, summer cottages can be combined with hiking in the forest for mushrooms, spring is a great season for fishing lovers, and in summer a huge amount of fresh vegetables and fruits, clean air, peace and silence await you at the dacha. Of course, so that summer cottage rest does not turn into voluntary hard labor, you should allocate your personal time wisely and try to rest as much as possible, and not fiddle around the clock with a shovel or hoe.
For some reason, many people still associate the dacha exclusively with cooking barbecue or weeding. But you can relax at the dacha both fun and interesting, and with the maximum variety. For example, if you are fond of landscape design or the cultivation of rare species of flowers, you will get great pleasure from your summer cottage. What could be better than rest, directly related to the realization of your own abilities and talents? In addition, the summer cottage is the right place to get a great tan. To do this, you just need to sunbathe on your own lawn or in a sun lounger twice a day (morning and evening). This tan will be even and last much longer than a sea tan. The country house is a great place for a family vacation. A trip to the dacha with children becomes an exciting adventure, and many children remember the holidays spent at the dacha as one of the most eventful and pleasant periods of their lives.
People of creative professions can perfectly combine stay in the country with work - that's why artists or writers so often try to spend time just outside the city, where the absence of noise and the beauty of the surrounding nature make it possible to focus on their own creativity. Even beach lovers can usefully spend time at the dacha, because near dacha villages there is usually a reservoir (and sometimes more than one). And do not forget that a vacation in a country house in any case is much cheaper than a trip to exotic countries, and does not require acclimatization.