Jubilee improvisation is always enjoyable. Endless toasts, treats and dances will not replace the warmth of an object made with your own hands by the invited guest. Creating a spectacular poster for a birthday person is not an easy task, so read the tips carefully before starting work.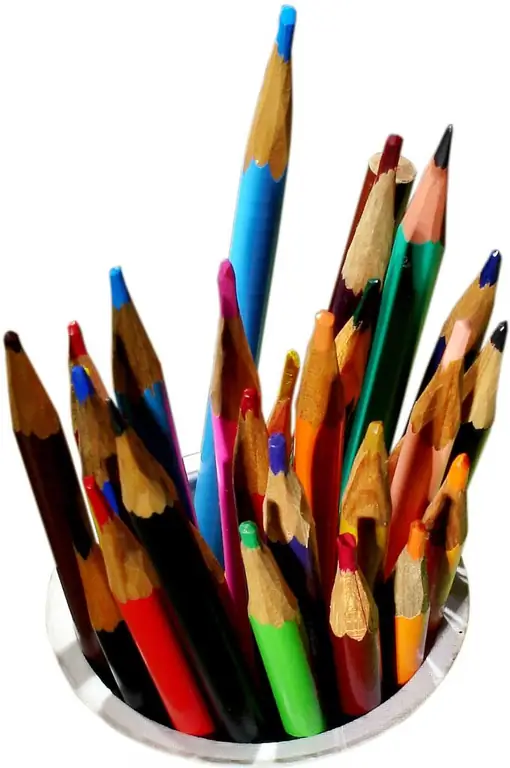 Instructions
Step 1
Material. Decide what material you will take as a basis. It can be cardboard, paper, cloth, metal or wood. Of course, on a piece of wooden board, the attached inscriptions and photos will look original, but it will be difficult to hold such a poster in your hands. Plain paper or cardboard is most often used for posters. As a cardboard, you can take boxes from equipment, but it is better to buy a set of cardboard sheets for work and drawing in the office department (the price is about 60 rubles). Take a few sheets of cardboard and staple them together to make a square (2 on top, 2 on the bottom). Now you won't surprise anyone with A4 format, and the hero of the day probably won't see all the details of the idea on a small base. Let the poster be big, attract attention and thus bring joy to the birthday person.
Step 2
Subject. Now think about what you want to write or draw to the hero of the day, or what kind of pictures you want to place with photos. Show the hero of the occasion from the other side. Pay attention to those aspects and features of his character that few people know about. For example, illustrate his hobbies. For fishermen - find a beautiful picture of a fish catch on the Internet, glue it on a poster, and replace a fisherman with a figure of the hero of the day, cut from a photo. Take brightly colored felt-tip pens or paint and write your congratulations in the form of a quatrain. Most often, many notes and pictures are not made on the posters - this is already the prerogative of the wall newspaper. One or two photos and a slogan-congratulation in large print for the hero of the day will be enough.
Step 3
Registration. Over time, on paper and cardboard, photographs fade, the text fades or is erased, in general, the poster fails. For lifelong storage of a valuable poster in its original form, you can laminate it or insert it into a wide carved frame with glass. Such a final chord to your creativity will add significance and an elegant look.