The anniversary celebration, which brings together all the relatives and friends of the birthday person at one table, undoubtedly becomes one of the most fun and memorable family holidays. Among the gifts, toasts and wonderful good wishes to the hero of the day, a special place is occupied by posters or wall newspapers created by the hands of relatives or children. After all, it is they who become a reflection of all the love and attention of loved ones. How to design a poster for the anniversary so that it is beautiful, interesting and brings a smile to the hero of the occasion?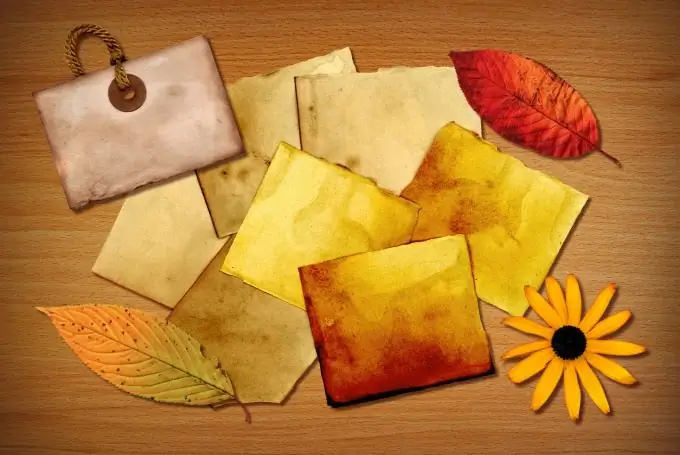 Instructions
Step 1
Traditional wall newspaper: photographs of the birthday man and his family are interspersed with cheerful or kind signatures, lines from songs, wishes. Such a wall newspaper can be decorated with clippings from magazines, postcards, an interesting frame of zigzags and patterns.
Step 2
Depending on the hobbies of the hero of the day, decorate the poster with either items that characterize his hobby, or make a stylized wall newspaper. For example, an anniversary poster for a philatelist can be in the form of a postage stamp, and a wall newspaper for a fisherman can be made in the form of a river of life, where each goldfish is a bright or joyful event in his life. Decorate the corners of the wall newspaper for the financier with comic banknotes, and if you congratulate the gardener, attach a basket with the gifts of nature next to it.
Step 3
The poster is gratitude. For him, you will have to carefully select a photo, it is desirable that there are separate pictures of the hero of the day with his wife (husband), with children, grandchildren, colleagues, maybe during joint trips to nature, during the construction of a house or birdhouse, planting seedlings. Next to each photo, add the inscription: "Thank you for what you …", the ending should correspond to the picture: "all these years next to me", "taught us to love the world around us", "shared the secrets of delicious pies", "brought to our company many new clients and profits", etc. It is better if these words are written in the hand of a thankful one.
Step 4
A poster-calendar reflecting the anniversary year month after month is some significant or interesting event in the life of the hero of the day. For example, I met my wife in August, and in March, perhaps, I caught the largest fish. Beautiful bright photos, including those made using Adobe Photoshop, congratulatory verses and jokes are only welcome.