Handmade postcards are popular. When you receive such a postcard for your birthday, you know that no one has a second copy, and that the master put his soul into creating the craft.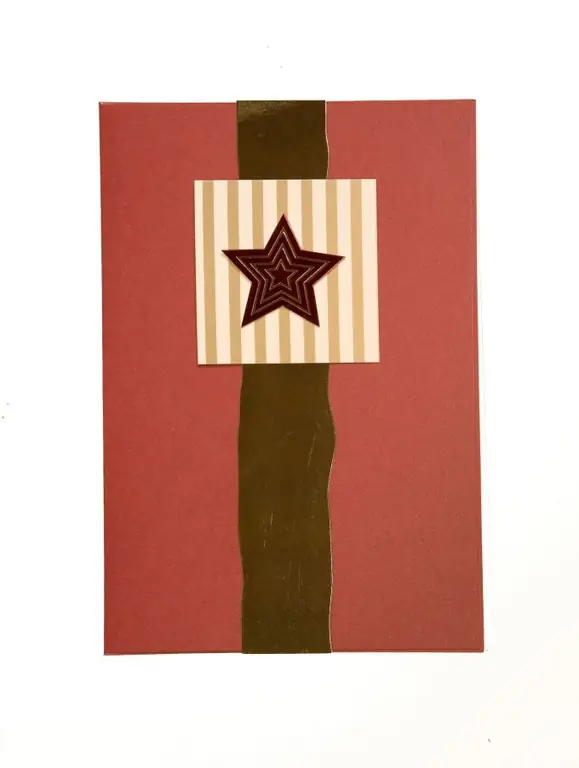 It is necessary
- paper;
- stationery knife;
- shells;
- ribbons;
- lace;
- bows;
- glue stick and universal glue;
- paints;
- a set for scrapbooking.
Instructions
Step 1
With all responsibility, approach the choice of materials from which you will design the postcard. Do not take either too thin paper or cardboard: in both cases, the card will not hold its shape well. It is better to use thick paper. Paper designed for drawing with pastels will do. It is fluted to give the card more liveliness.
Step 2
Cut out the base of the future postcard from paper. It is best to cut not with scissors, but with a sharp clerical knife. The postcard will be much smoother.
Step 3
Prepare the materials at hand with which you will decorate the card. These can be ready-made kits for scrapbooking, which have decorative elements - bases for flowers, buttons, etc. You can use bows from flower bouquets, seashells brought from the sea, ribbons, buttons, lace trimmings, magazine clippings - whatever is at hand.
Step 4
Lay out the decorative elements on the card blank and see if they go well together, since it will be difficult to re-glue a flower or a button without damaging the card. To fix the elements, it is better to use a good glue stick and universal glue.
Step 5
If you know how to draw, this handmade postcard will perfectly decorate your drawing. To create a picture, it is better to use paints - acrylic with a metallic sheen, voluminous, glossy and matte. The drawing will look more interesting than the one made with one paint.
Step 6
Pick up an inscription that will express your attitude to the hero of the occasion. Write it in pretty ink, or cut out the letters from a magazine and paste into a postcard. Postcards decorated with your own hand will express warm congratulations on your birthday.