In order for your child to have a good rest during the spring break, you can go on a trip with him. There are a great many route options, but it is important not to overload the student with unnecessary information and not expose to a sharp change in climatic conditions.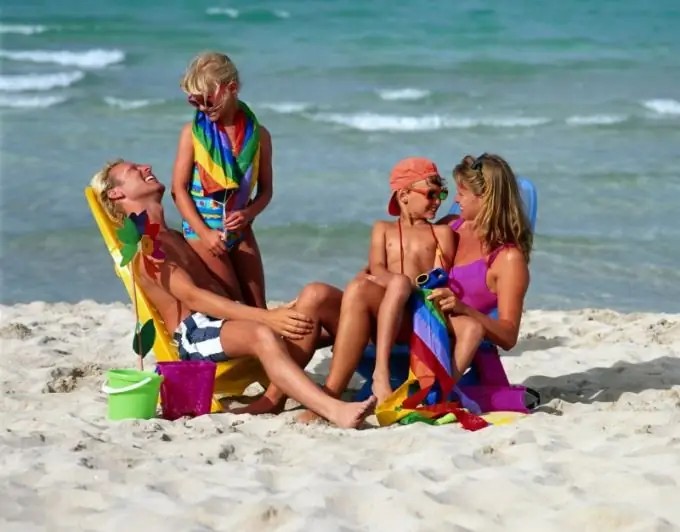 Instructions
Step 1
A trip across Russia. If you decide to spend your spring break within our homeland, there are many options to choose from. First, it is a visit to large cities such as Moscow, St. Petersburg, Kazan, Nizhny Novgorod or Yekaterinburg. In these metropolitan areas, you can admire the architecture, visit theaters and museums, visit exhibitions and sports events. Keep in mind that during the holidays there are organized visits to museums and theaters for groups of schoolchildren, so there may be queues at these establishments. Secondly, it is a rest in a suburban dispensary or a rest house. At the end of March, much of Russia is still snowing, so skiing, ice skating, wellness and no fuss await you. Thirdly, you can go on a tour with your child, for example, along the Golden Ring of Russia. The distances between the cities included in the travel program are relatively short, so neither you nor the child will have time to get tired.
Step 2
Skiing in Sweden. The main advantage of this type of family vacation is the developed infrastructure and the location of residences in the immediate vicinity of the slopes. There are separate slopes for skiing for children, equipped with special children's lifts, you can also hire an instructor. Snow in these places lasts until mid-April. If your child is tired of skiing, you can entertain him with a sleigh ride or a snow safari.
Step 3
Tour to Europe. This spring break option for kids is perfect for really patient parents. There are three options for implementing this idea. The first, the bus tour, is the most tedious, but also more accessible. Each night is spent in a new hotel, and almost the entire day (until 12 noon) is spent on the bus, so if the child is seasick in the transport, this is not your option. But in large European cities there is a daytime, and sometimes longer, stop. The second way to see most of Europe is on a combined trip. First, you can fly by plane to Prague, and from there you can start your trip by bus. And the third option is the train. From Moscow this type of transport can be reached to Paris or Nice. If you have chosen such a tour, do not forget to take with you some modern gadget - psp, tablet or laptop to keep your child busy while on the move.
Step 4
Beach vacation in Egypt. If you are not worried about political instability in this country, go there during spring break. The air and water temperature at this time in Egypt is quite comfortable, but after water procedures, it is necessary to wrap up the child, since a strong wind can blow from the sea. All entertainment for children is available not only in summer, but also at the beginning of spring, so you can keep your child busy with camel riding, safari, traveling to the islands and exploring the underwater world. The main advantage of such a vacation is the visa-free regime.
Step 5
Trip to Turkey. Swimming in early spring in the Aegean, Marmara or Mediterranean Sea is not worth it, so you can take your child on excursions, walk along deserted beaches, just be together and get some fresh air. Most of the children's entertainment and animation was curtailed during this period.
Step 6
European countries. If your child is interested in architecture, museums or football, during spring break you can go to any of the European countries. You can go sightseeing, go to the opera, or attend a sporting event.