When guests gather at your home, you need to surprise them with something. And here, good food and a variety of drinks are not enough. To make the feast fun, the company needs to be entertained. Games will help you have a good time. There are quite a few of them. However, it is necessary to choose appropriate entertainment for different guests.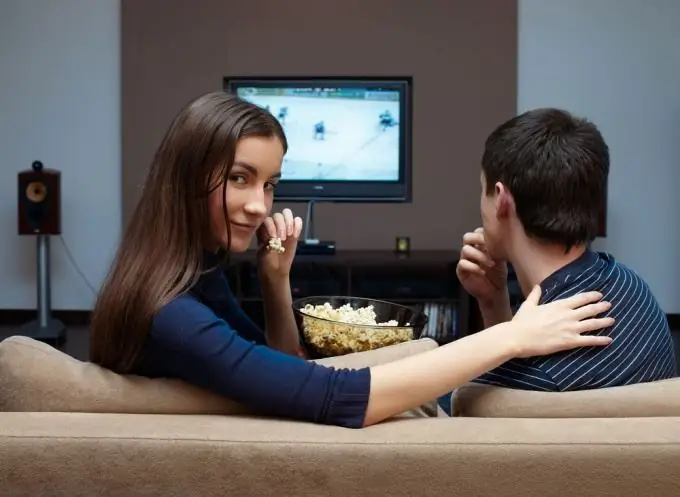 Instructions
Step 1
If your relatives come to visit, whose age varies from young to old, the game of bingo will perfectly unite everyone - a kind of regular lotto. Take cards and kegs from a simple lotto. Then start playing. Just remember to announce your prizes in advance. They can be candy, drinks, movie tickets, notebooks.
In the first round of bingo, the guest wins who has the fastest closed first row of numbers on the card. The winner of the second round is the one who has two rows closed. In the third, the leader is the one who has all the numbers in the card closed.
The host must serve original cocktails between tours. You can also call them - "Bingo" or "Bird of Happiness". And assure that they bring good luck. All this will help to decorate the family reception, make the atmosphere warm.
Step 2
For a youth company, playing forfeits will be a good entertainment. Everyone knows her. You need to collect one small item from each guest. Then put all these things in someone's hat. After that, you need to choose a volunteer who will stand with his back to the hat.
At this time, the presenter should take this or that object out of the hat and ask: "What should the owner of this fantasy do?" The one who turned away comes up with a funny task, for example, to crawl under the table and crow. Or dance on the table, sing, kiss one of the guests … Assignments are handed out until the hat is empty. Then everyone starts to have fun doing the tasks and watching them get done.
Step 3
If you have a bachelorette party at home, the entertainment should be more intimate. For example, you can play the game "I've never …" The presenter says this phrase, and the girlfriends continue it in turn. For example, "I have never drank alcohol," "I have never cheated on my husband," etc. Another phrase can also be chosen - "Once I …" And those present must guess whether the next guest is telling the truth.