Choosing and giving a gift to the boss is a non-standard office situation in which not everyone knows how to behave correctly. The selection of the right gift, the composition of the givers, as well as the time for delivery is the key to the success of your venture.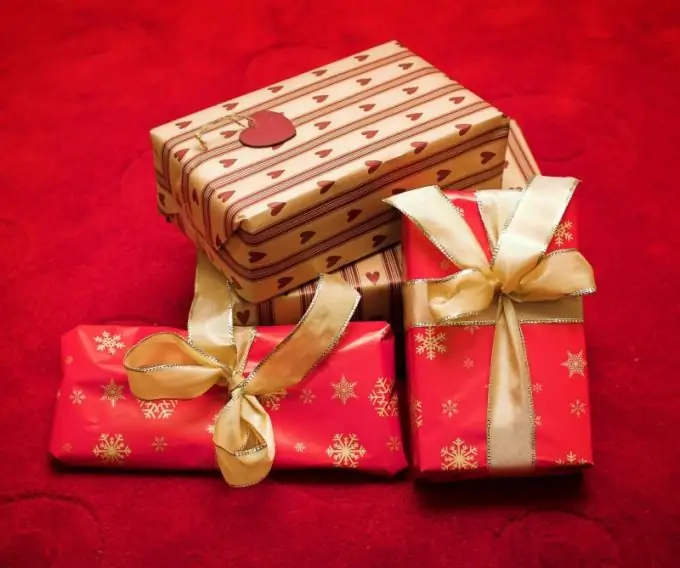 Instructions
Step 1
Find a reason. Giving bosses without a reason is bad form. A promotion, birthday, new year and other significant events can be a great excuse for a gift. Do not get carried away - it is also not recommended to celebrate each holiday with a large gift for the boss.
Step 2
Find accomplices. Giving the boss alone will lead to the fact that you will begin to be perceived as a sycophant. Of course, we are not talking about personally presenting a postcard or a flower on March 8th. But large gifts should always be from the entire team, or at least most of it. Tell your colleagues about the reason and your desire to congratulate the boss, for sure many will support you.
Step 3
Select the gift and the time of delivery. Choosing a gift for a boss is a tricky process. It is worth discussing with all participants. Do not give too personal items, observe the chain of command, choose something for work or his hobby. It is better to give a gift either before or after work. Also lunch break is a great time. Do not distract your boss from work by bursting into the office with songs. Wait until it is free, collect all the participants and proceed to congratulations.
Step 4
Give a speech from all donors, wish something from the bottom of your heart and give a gift, saying that it is from the whole team. Colleagues standing slightly behind should support the presentation with applause, but not a standing ovation. Despite some rapprochement, do not forget that you are at work.
Step 5
Give a hand-signed postcard by all team members with the gift. Pleasant wishes and lots of personal signatures are perfect. Avoid trivial postcards with ready-made text - a poem about a boss. Your boss probably has too many of them.