On April 1, you should be especially careful at work - even the most serious colleagues are capable of arranging a rally. But even if you become the object of jokes, you should not be upset. Better come to the office early and cheer your colleagues with good pranks.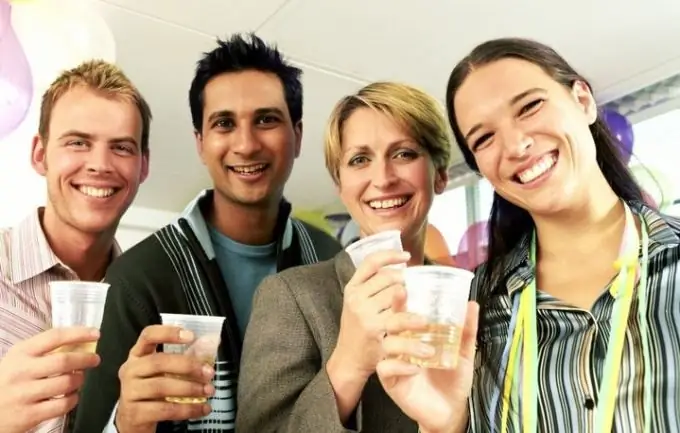 Instructions
Step 1
Start a computer riot for your colleagues. For example, for those employees whose system blocks are nearby, swap the mouse positions - outwardly it will be invisible, but their equipment will begin to live its own life.
Step 2
Or you can do this: turn on your neighbor's computer, make a screen of his desktop. Hide real folders from the desktop in the most inconspicuous one, for example, "Unused shortcuts", and set the screen as wallpaper. Then all you have to do is watch the colleague try to get started.
Step 3
You will need double-sided tape for the next draw. Glue them a mouse, keyboard and glass to the table, pens, pencils and markers in the stand - to each other, the telephone receiver - to the apparatus.
Step 4
If you have an employee in your office who likes to write reminders for himself, place a large number of pre-prepared stickers on his computer screen, mixing them with real memos. Make the inscriptions, for example, "Don't forget to feed the cat!", "Isn't it time to have some tea?", "Where is the salary?", "Buy a teddy bear as a gift for the chef," etc. You can also decorate the car of one of your colleagues with colorful stickers. And the victim's reaction to a joke can be filmed and presented to him as moral compensation.
Step 5
For your next joke, you need to wear a black turtleneck or shirt to work and bring a ball of white thread with you. Without tearing off the thread, using a needle or a hook, pull it out to the front side of the garment, and put the spool itself into your trousers pocket. A colleague who wants to help you will try to remove the thread and will not be able to. The main thing is not to laugh in advance.
Step 6
If you have the power in the team, you can declare that from now on you will conduct health-improving gymnastics with subordinates every day. And lead it to cheerful music on April 1st.