One of the best Soviet cartoons, "Well, you wait!", From September 1, TV channels have the right to broadcast only after 23 hours. The fact is that the cult cartoon, according to the new law on the protection of children from "harmful" information, fell into the "18+" category. After all, the wolf in the cartoon smokes and drinks alcohol.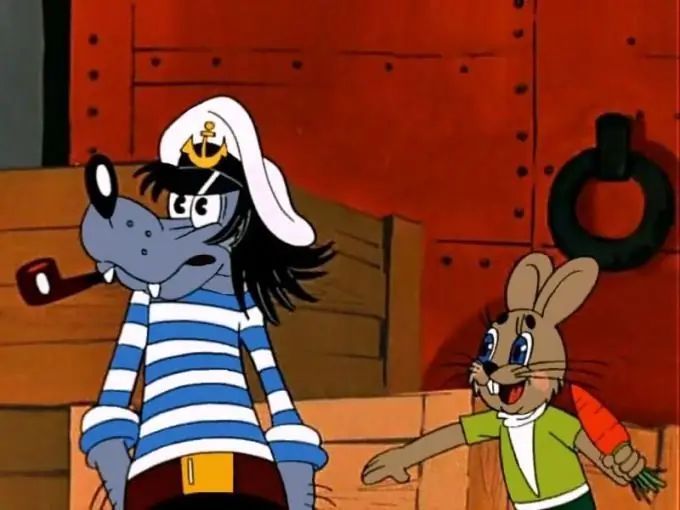 The State Duma adopted the law "On the Protection of Children from Information Harmful to Their Health and Development" back in 2010. But it passed the final approval and it came into force only on September 1, 2012.
According to this normative act, from now on, all television products are divided into different categories for children of different ages. Films and programs must be marked with appropriate marks: "6+", "12+", "16+", "18+". Moreover, it is up to the TV channels themselves to determine which film or program belongs to which group.
Interestingly, the VGTRK decided to assign the cartoon "Well, wait!" the adult category "18+", apparently considering that the adventures of a hare and a wolf can cause serious harm to the child's psyche and morality. The animated series, on which more than one generation has grown, will not be seen by modern children, since it can now be broadcast only after 23.00.
Tatyana Tsyvareva, head of the studio for children's and youth programs of the All-Russian State Television and Radio Broadcasting Company, told reporters that such a decision of the management was caused by the recommendations of lawyers. They advised to pay special attention to the aggressive behavior of the characters and their bad habits. And, as you know, in the behavior of a wolf with a vengeance of both.
By the way, the good character of another cartoon, the kind Crocodile Gena, also falls under the restrictions. After all, he constantly smokes a pipe, and this is also a bad habit. There were reports in the press, citing anonymous sources, that dubious scenes are already being cut from cartoons that are shown in the program "Good night, kids."
Not only "Well, wait!", But also tapes "Three from Prostokvashino", "The Adventures of Captain Vrungel", "Boatswain and Parrot" not in the best way.