Sometimes even one small detail can change life for the better: inspire creativity and experimentation, diversify everyday life, make every moment unique and unforgettable.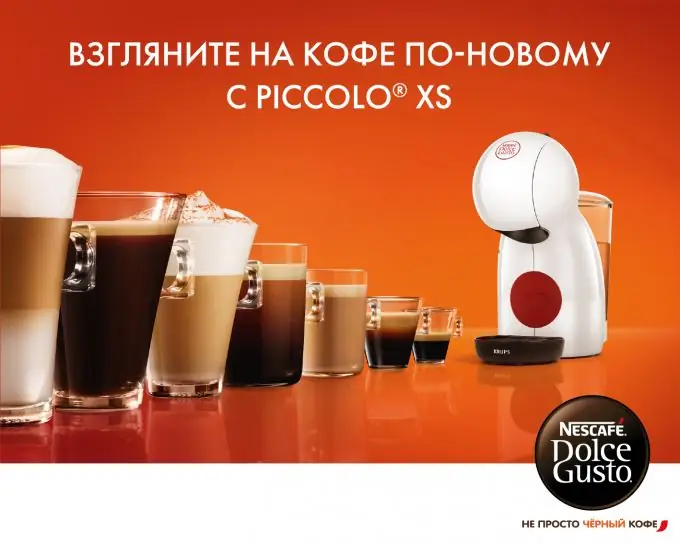 For example, the new PICCOLO XS coffee machine from NESCAFÉ Dolce Gusto: a compact XS model, it will give XL variety of your favorite coffees and drinks, as well as aesthetic pleasure.
The PICCOLO XS is intuitive to operate. You just need to insert the capsule with the drink into the coffee machine and turn the lever. According to the settings inside the capsule, the coffee machine will accurately determine the temperature and water pressure required for optimal extraction of coffee in each drink in order to reveal the full variety of flavors and aromas.
The Piccolo XS coffee machine will prepare an invigorating espresso in just 30 seconds, and aromatic cappuccino, delicate latte macchiato and many other drinks in 1 minute. The rich coffee collection includes more than 20 unforgettable flavors - from blends to monos, which opens up great opportunities for the most unusual coffee experiments.
Thanks to its compact size - only 14 cm wide and 28 cm high - the coffee machine fits perfectly in any kitchen. The stylish PICCOLO XS body in three different colors - black, red and white - will match any décor.
You can buy the new PICCOLO XS from NESCAFÉ Dolce Gusto at home appliances stores such as M. Video or Eldorado, and on the official NESCAFÉ Dolce Gusto website.
About NESCAFÉ DOLCE GUSTO
Take a fresh look at coffee with NESCAFÉ DOLCE GUSTO: high-quality natural ground coffee in a sealed capsule is prepared in stylish coffee machines under high pressure, up to 15 bar, to obtain a rich, rich taste and luxurious foam of your favorite coffee. More than 20 types of coffee and drinks for your enjoyment!
About company

Nestlé is the world's largest food and beverage company. The company does business in 189 countries around the world. With a total of 328,000 employees, all of them share Nestlé's goal of improving the quality of life and contributing to a healthy future. The company's product line includes more than 2 thousand brands - from legendary and well-known all over the world, for example NESCAFÉ or Nespresso, to such popular local brands as BonPari and Bystrov. Nestlé's headquarters are located in Vevey (Switzerland), where the company's history began more than 150 years ago