In the New Year, it is customary to congratulate your colleagues, friends and loved ones on this wonderful winter holiday. Of course, you can limit yourself to a congratulatory SMS message, but it is much better to hand over a New Year card with best wishes and warm words. However, just writing congratulatory words is not enough, it is important to write them beautifully.
If you do not have the makings of a calligrapher, then it is better to buy a ready-made New Year's card with a beautifully designed congratulation, and make the inscription "Happy New Year" yourself. A congratulatory phrase can be copied from a ready-made template or you can print a picture you like on a printer and make a stencil out of it. A beautiful inscription with "New Year" can be decorated in a simple and concise style, or you can experiment with different patterns in the form of unusual curls, snowflakes, stars and other artistic elements.
Below are several options for how you can beautifully write the phrase "Happy New Year". The inscription looks very elegant with the use of various curls.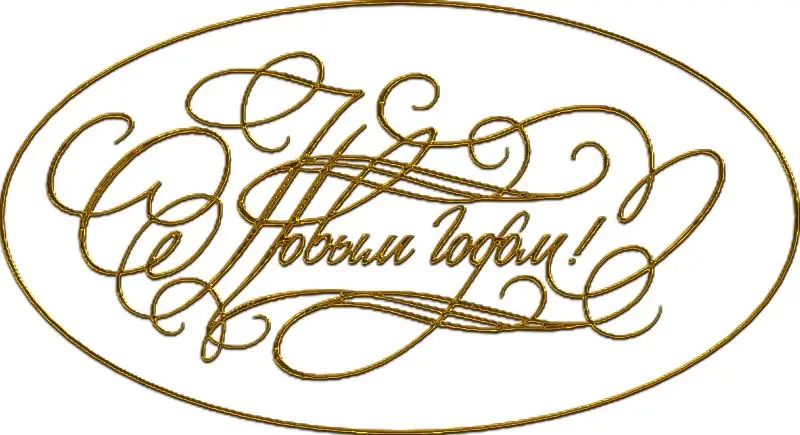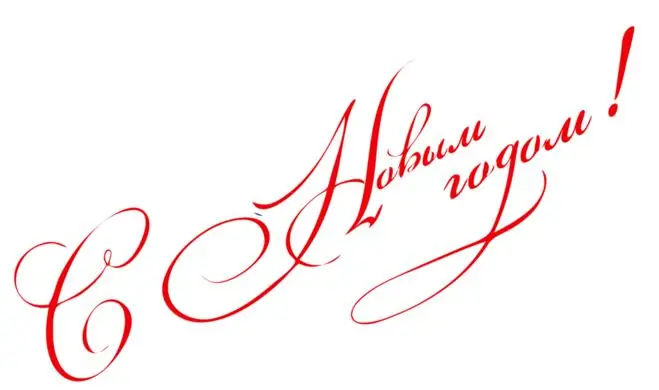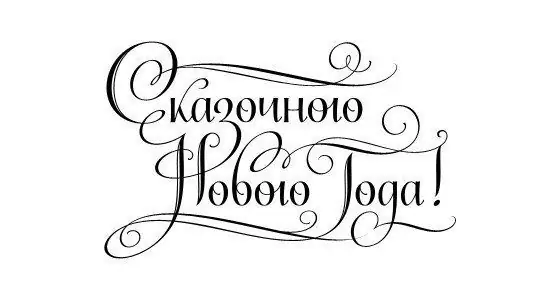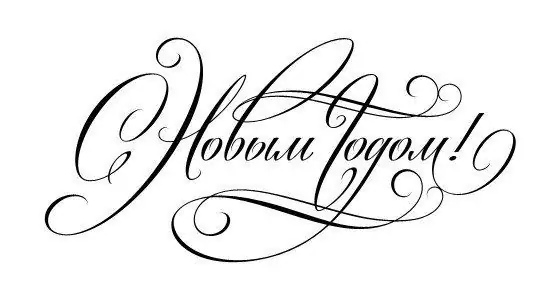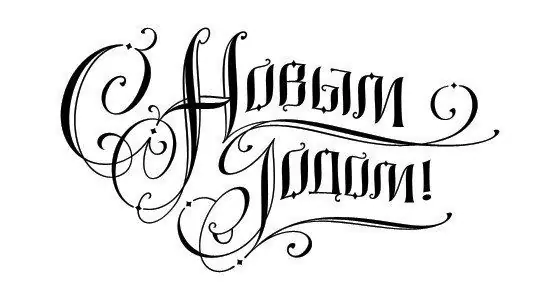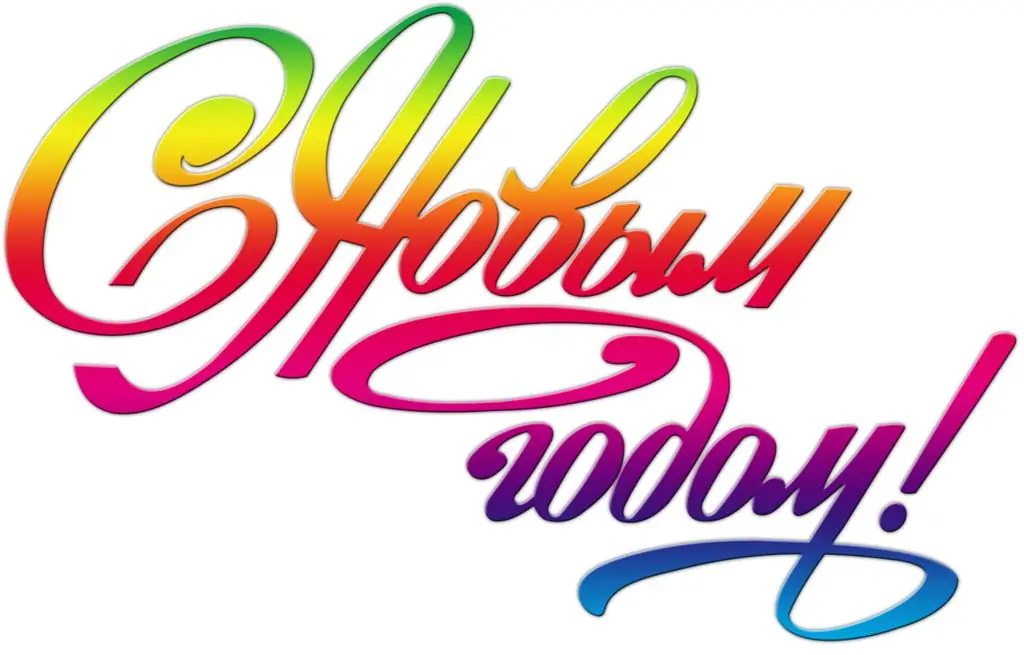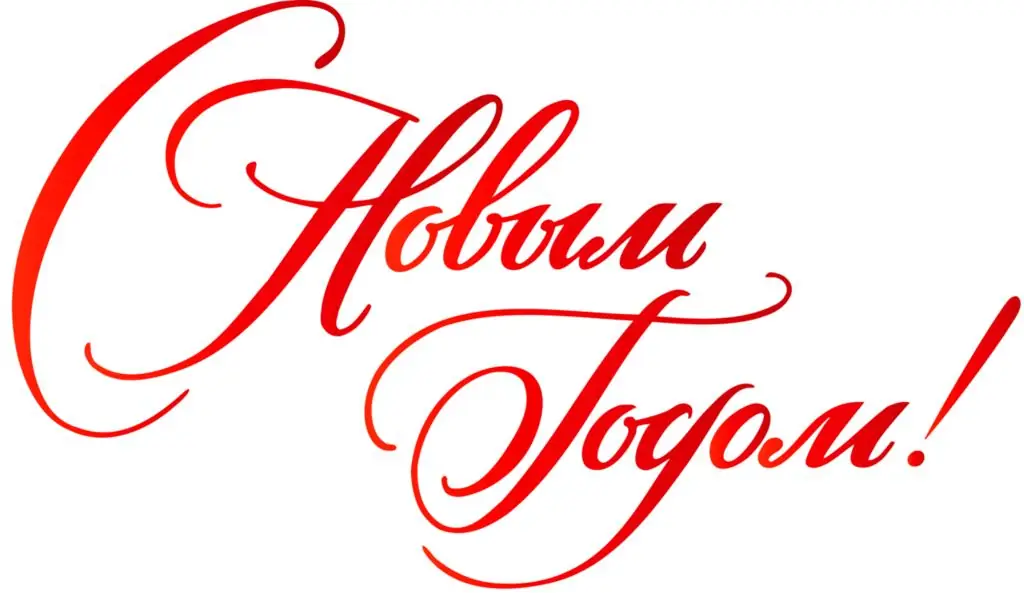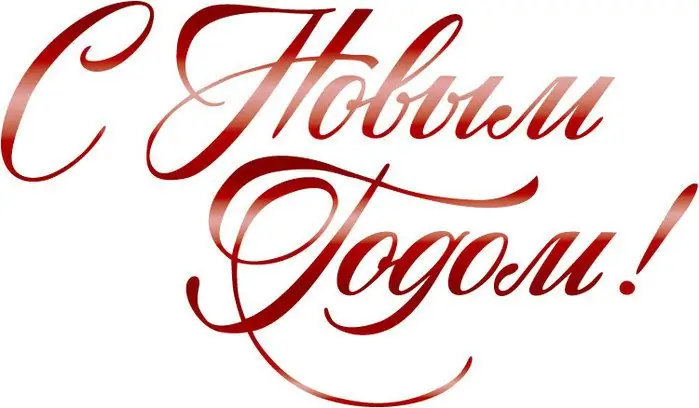 The inscription, stylized as the Old Russian alphabet, looks unusual and fabulous.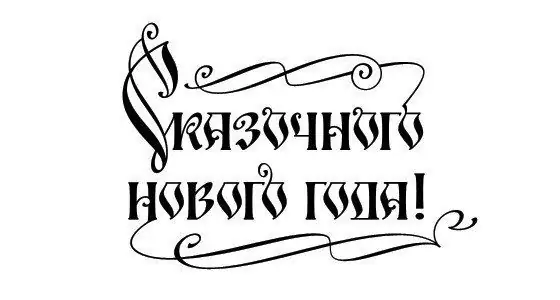 The inscription "Happy New Year" made in the Soviet style will look no less original.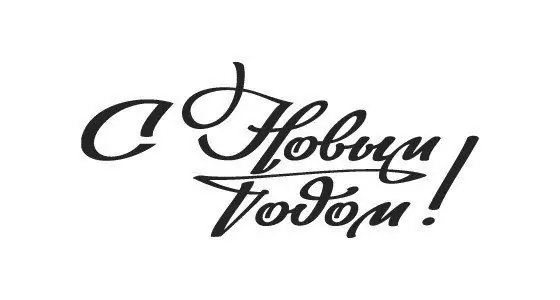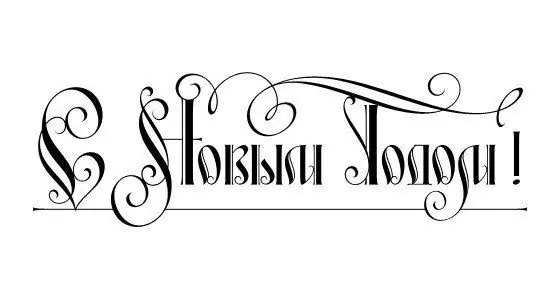 If you want to draw the inscription "Happy New Year" on a poster or make a festive banner to decorate a room, then it is better to use stencils of letters in A4 format. Printed letters can be colored or cut out of colored paper.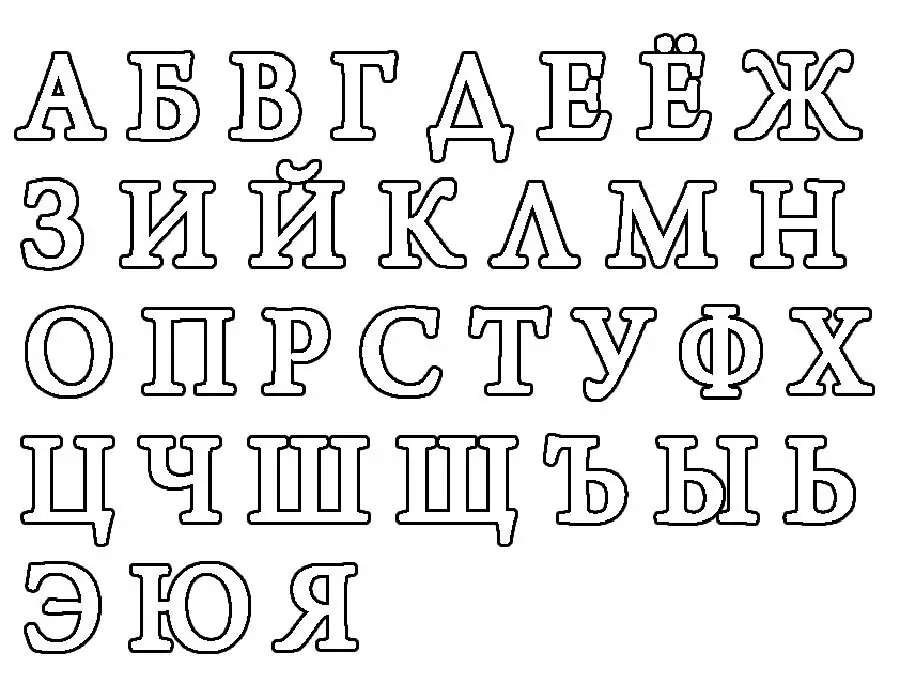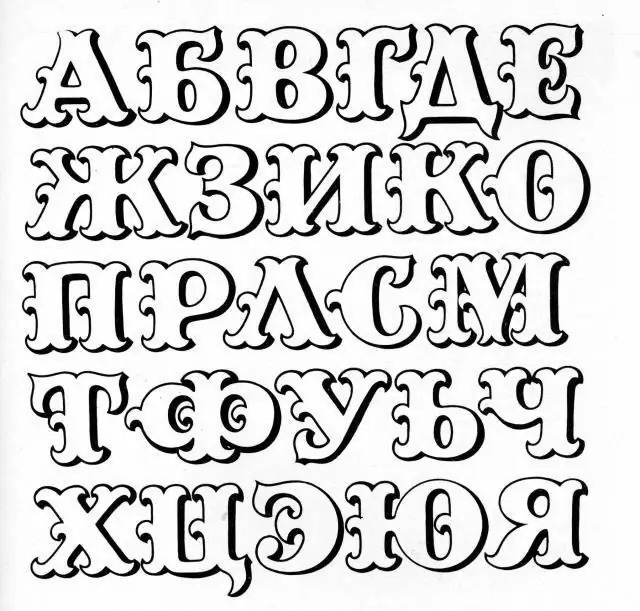 The congratulatory inscription can be made in any color scheme. Alternatively, the inscription can be decorated in a winter style by coloring the letters in blue with a smooth transition to white. If desired, the letters can be greased with PVA glue and sprinkled with semolina - this will give them volume and relief.
The inscription "Happy New Year" will look very nice if you decorate the letters with New Year's caps or draw a hanging Christmas ball under each letter. Next to the congratulatory inscription, you can depict a thematic drawing: a New Year tree, a bottle of champagne, Santa Claus, chimes, a symbol of the coming year, etc.