In anticipation of the most magical holiday on the planet, many people prepare not only gifts for their loved ones and relatives, but also desires. I would like to believe that with the onset of the new year there will be an opportunity to make the most secret fantasies come true. How to make your wish come true without fail?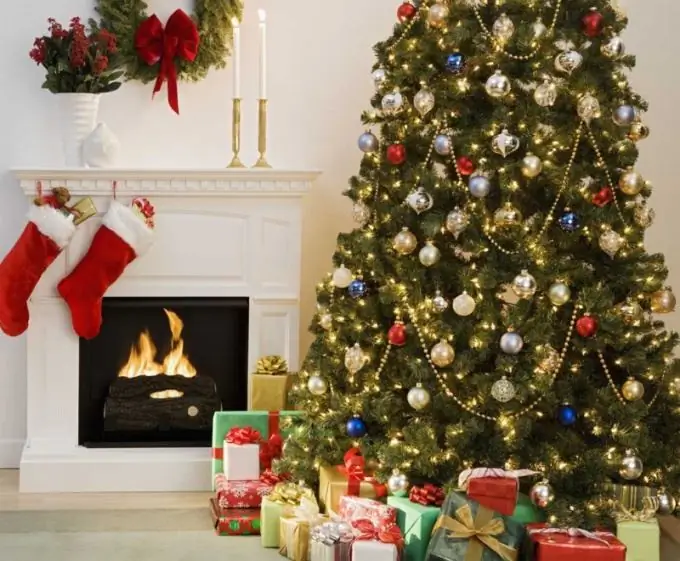 Instructions
Step 1
There is one tradition, one might even say - a ritual, when, under the chimes on the night of December 31 to January 1, everyone should have time to write their most cherished wish on a piece of paper, set it on fire, throw ashes into a glass of champagne and drink in one gulp. The paper should be taken small in size, thin, so that it burns faster. If you want to have time to write a few wishes, you can cheat and prepare a leaflet with a list in advance.
Step 2
Desires are fulfilled when any effort is made for this. After all, as the saying goes, "You can't catch a fish from a pond without labor." If you made a wish on New Year's Eve something, then try to do everything to bring it to life. You can motivate yourself by printing an image with what you want and hanging it in a prominent place. You must clearly understand that what you have conceived is already in your hands. As one very famous film says, "The Universe can give you everything you need, you choose those benefits and living conditions that you deserve, just wish." From the onset of the New Year, they expect new strength, success and luck in business, which means that there is a great chance of fulfillment and desires. Dream and everything will come true.
Step 3
Formulate your desires correctly. On the night when everyone is celebrating the New Year, excitement gives way to joy, delight. It happens that at the moment when it is time to make a wish, all thoughts evaporate somewhere and it is difficult to express all of them correctly. Follow some simple rules, then everything will work out. First, don't use the "not" particle. Any denial and doubt is reflected in the fulfillment of your desire in the opposite order, that is, it moves you away from its embodiment. Secondly, clearly imagine the picture of how it will be implemented. Third, believe unconditionally that it will be fulfilled in the coming New Year.
Step 4
To bring the fulfillment of wishes in the New Year closer, you can use the help of your friends and loved ones. How to do it? It is unobtrusive to hint or tell about your wishes. Naturally, this is only relevant if they can bring them to life (for example, you dream of purchasing a new cell phone, some kind of clothing). Consider their capabilities and only then announce your desires.