The election of Miss and Mister whatever is a responsible event. It can take a lot of time and effort to prepare, but if you make a clear plan, everything will not be so bad. Assess the work ahead, assign responsibilities correctly and feel like a real professional.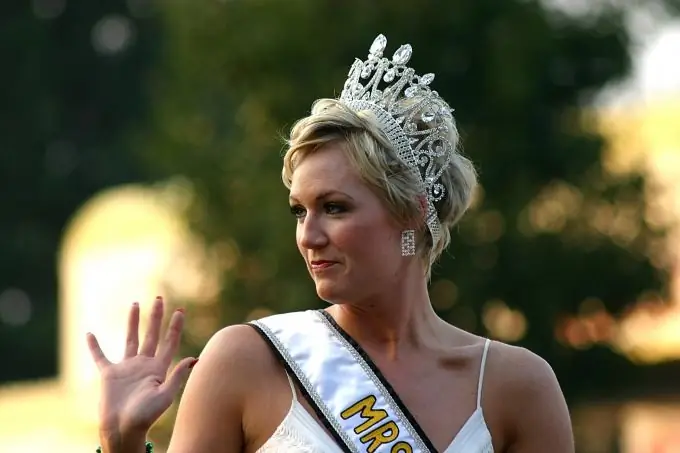 Instructions
Step 1
First you need to conduct a casting of the contestants. The selection criteria must match the theme of the event. That is, if a beauty contest is being held, then you need to choose the participants by their appearance. If there is a casting for the Miss Sweet Tooth contest, the participants are supposed to be able to bake and decorate cakes.
Step 2
Next, consider whether you need media coverage of the competition. If yes, then it is necessary to agree in advance with the journalists, provide some kind of starting information about the event and send out invitations. Invite a videographer and photographer to the party. Then it will remain not only in your hearts and memories, but also in colorful albums.
Step 3
Choose a venue in accordance with the theme of the competition. For internal corporate or school holidays, the local assembly hall is suitable. For large-scale competitions, you can rent a theater or nightclub hall. In this case, you will be able to benefit from the event due to professional lighting and sound accompaniment.
Step 4
The competition must necessarily follow a specific scenario, which may include coffee breaks and concert performances of invited artists. It is advisable to hold several rehearsals in advance so that the holiday itself goes without problems. If the competition is attended by nonresident participants, take care of their accommodation and meals.
Step 5
No competition can be complete without a jury. Select the members of the assessment team in advance. They must understand the topic of the competition and command the respect of the participants. Do not forget that the competition tasks and the comments of the organizers should not offend the feelings and dignity of the contestants themselves and the members of the jury. And, of course, do not forget about gifts and the main prize, which the winner will receive to the accompaniment of solemn music and camera flashes.