Producers of Boris Khlebnikov's film "Until the Night Part Part" at the last moment withdrew the picture from the 34th Moscow International Film Festival, or MIFF. This information was provided by Irina Pavlova, artistic director of the "Russian Programs" festival.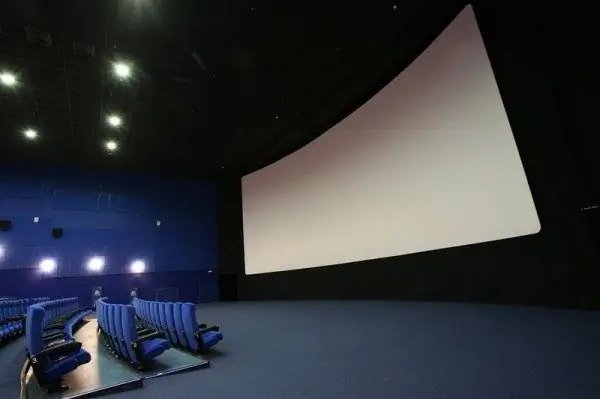 "This is a scandal, this has never happened to me, and this film has been announced as the closing film for Russian Programs," Irina said at a press conference. Pavlova also said: "This film has been invited to the competition of the Warsaw Festival. The producers were afraid that if we show the film at the Moscow festival, Warsaw will refuse them, although this, of course, is complete nonsense."
The compilers of the "Russian Programs" had to urgently change the already drawn up plan.
In addition, Irina Pavlova expressed her bewilderment: why did the creators of the movie Zabava, against the rules adopted at the Moscow International Film Festival, show their film ahead of time, without waiting for the screening at the film festival. Pavlova asked the filmmakers to explain why they did this. To this, the authors stated that they showed the film to teenagers addicted to drugs. As they said, "Our film is about drugs, and we thought it was the right strategic step to show it to drug addicts first." These were the words of Artyom Tkachenko - one of the key roles in the film "Fun".
The Russian programs of the festival were opened with the screening of the film by Pavel Ruminov "I will be near" - the winner of "Kinotavr-2012". In addition to this film, within the framework of Russian programs, the films "Match" by Andrey Milyukov, "White Tiger" by Karen Shakhnazarov, "Fan" by Vitaly Melnikov, "Convoy" by Alexei Mizgirev, "Teacher's Day" by Sergei Mokritsky and others were shown. There will be 23 full-length films in total.
When asked why the program includes films that date from earlier years, Irina Pavlova replied that this is quite natural, because many films became victims of the 2008-2009 crisis, so they could reach the viewer only now.
According to the artistic director of the Russian festival programs, these films include Captains by Gennady Ostrovsky, Fun by Ruslan Baltzer, and Gulf Stream for an Iceberg by Yevgeny Pashkevich.
Within the framework of Russian programs, short films are also shown, at the opening of which the winner of the Cinefondation program of the Cannes Film Festival "The Road to" by Taisiya Igumentseva was presented.
There will also be two round tables. These are "The Truth of Time and the Truth About Time: Cinema, Criticism and Reality", as well as "National Cinema in a Festival Context."