April 1st is a great opportunity to play a trick on people close to you. Try to prank your husband by scaring him with completely unexpected news. Having achieved the desired effect, smile and congratulate him on April Fool's Day.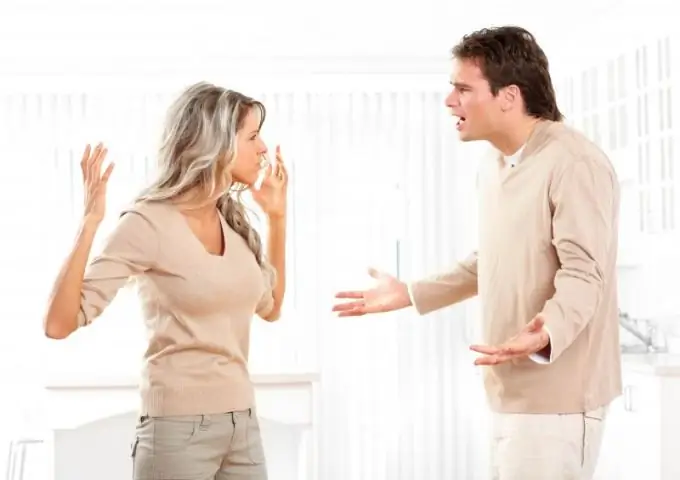 Instructions
Step 1
Agree with a man you know to make a call to your husband, or deliberately change your voice yourself by stunning him with an unexpected statement. For example, tell them that his car has been driven to an impoundment yard, or that a former army chief wants to meet with him. Think of a situation that could really stun the man and make him nervous until the moment you admit that you were joking.
Step 2
Tell your husband by phone or when you meet him unpleasant and unexpected news, for example, that your mother is coming to you for a week, or you accidentally scratched his car. You can tell him that you did a pregnancy test and it turned out to be positive. Of course, a man may not be too scared of this or other statements, so you should come up with a situation that he has always avoided.
Step 3
Think of a funny situation, for example, tell your husband that you love football or fishing and now wait for the next time to attend these events with him and his friends. Also, men are often worried about their finances, so try to tell your husband that you spent most of his salary on a beautiful dress or shoes.
Step 4
Say that a man who was your first love is coming to town. At the same time, talk about him with a barely noticeable flutter in your voice. Tell them that you want to meet with the former idol of your heart. Such a statement will not only scare your husband a lot, but it will also help you determine how jealous he is towards you.
Step 5
Pretend that you speak with complete sincerity. Only in this way will a man believe your invented words and will be very frightened. Do not forget to inform him in time that it was only a joke, and congratulate him on April Fool's Day. Hug your husband and tell him you love him. This way he will quickly calm down and, instead of getting angry, he will laugh at the prank with you.