In 2012, in Paris, for almost three months, everyone could visit an exhibition dedicated to the work of the famous director and producer Tim Burton. The exhibition turned out to be so popular that it broke attendance records: more than 300 thousand people wished to come there.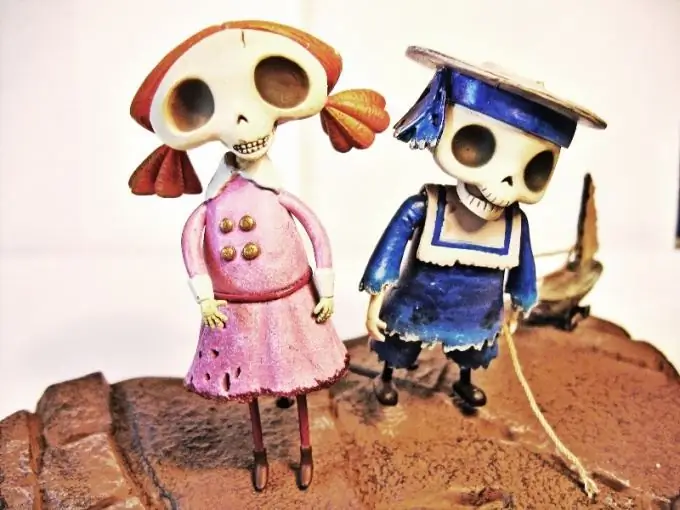 An exhibition dedicated to the work of Burton started in the French capital in early May and lasted until August 5, 2012. Visitors were invited to look at 700 different exhibits, among which there were drawings by Burton himself, as well as some items that were used during the filming of his popular films The Nightmare Before Christmas, Charlie and the Chocolate Factory, Sleepy Hollow, Planet of the Apes "," Edward Scissorhands "and even the film" Dark Shadows "released in 2012.
The exhibition proved to be so popular that some visitors began to complain about the inability to visit it due to the huge number of Burton fans who created a whole line. To please visitors, the opening hours of the exhibition on Thursdays and Fridays had to be extended until 10 pm local time. But this measure also saved the situation only in part: every day the number of people wishing to get to know Burton's work only grew. The director himself was pleasantly surprised by such attention to his person and expressed the hope that the exhibits he offered would not only help admirers of his talent better understand the features of his worldview and appreciate creativity, but also give them inspiration and help them realize their talents.
The organizers of the exhibition, appreciating its popularity, even decided to organize a special event for Burton's fans. On Saturday, July 21, admission to the exhibition was free, thanks to which even those who had not previously been able to purchase a ticket visited it. Fans of Burton's work had the opportunity to meet and communicate with each other, as well as watch some excerpts from the famous films of their idol together. On July 21, the exhibition lasted until midnight, thanks to which many people were able to visit it.