You can make a beautiful mirror ball for a party with your own hands from old discs.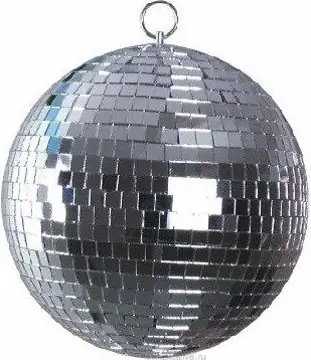 It is necessary
Round balloon, old newspapers, PVA glue, needle, fishing line, glue brush, greasy cream, old CDs, scissors
Instructions
Step 1
Tear the newspapers into pieces of 2-3 centimeters. Pour in some water, add PVA glue and soak the pieces of paper.
Step 2
Lubricate the ball with a greasy cream. Stick the pieces of paper on the ball, lubricating with glue if necessary. Once the first layer is a little dry, stick on the second layer. Repeat several times.
Step 3
When the paper balloon is completely dry, pierce the balloon with a needle and remove it through the hole at the tip.
Step 4
Use scissors to cut the discs into small squares. Thread the line along the resulting ball.
Step 5
Glue the disc over the ball, starting in the middle. Try not to leave empty spaces. Leave the ball to dry well.
Step 6
Hang the disco ball in the room, turn off the light and point a flashlight or beam of light at it.