Gifts, gifts! And who is waiting for them the most on New Year? Well, of course, kids. Every year more and more gifts in various beautiful boxes appear on store shelves. But you can also improvise here. Instead of such a box, you can make a Christmas tree from sweets and tinsel. This is doubly more interesting than just a box of chocolates!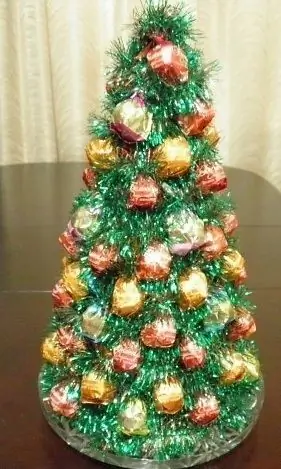 It is necessary
- Whatman paper;
- ruler;
- scissors;
- pencil;
- scotch tape;
- sweets.
Instructions
Step 1
We take a drawing paper, a ruler and a pencil. We draw a cone from a Whatman paper, then cut it out. Then we glue it with scotch tape. The base for the Christmas tree is ready.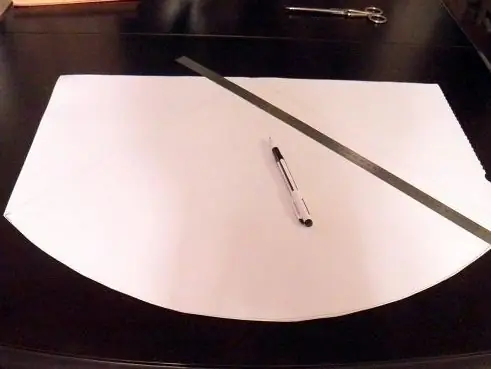 Step 2
Now we take our child's favorite sweets and glue them on a Whatman paper with scotch tape. They can be glued in a circle, that is, there are a lot of candies at once for one turn of scotch tape, or individually, that is, each candy will hang as a separate ball.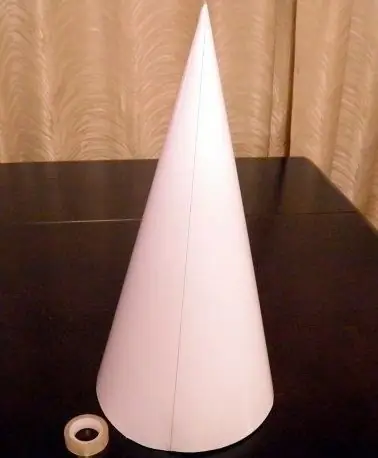 Step 3
Now all that remains is to decorate the whole thing with tinsel. This is the simplest. Wrap it around each candy. A delicious Christmas tree is ready! Do not be lazy to surprise your child. Good luck!