"When I eat, I am deaf and dumb." In the modern world, this rule is rarely fulfilled. Mobile phones have become the constant companions of millions of men and women who are not ready to part with their gadgets, even after meeting with friends and stopping for a bite to eat.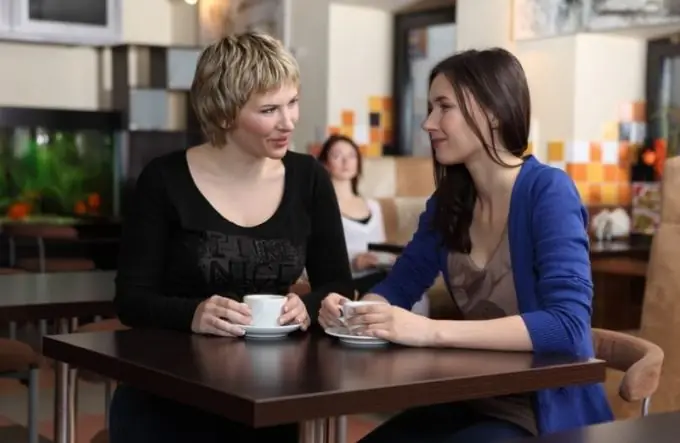 Restaurant workers have repeatedly noticed how a visitor, having studied the menu and placing an order, is staring at the screen of his mobile phone, reading the news or making notes on Twitter. Neither a pleasant company, nor drinks already served, nor the smell of delicious food can tear him away from a mobile device. People forget that they come to a restaurant not just to have a bite, but to relax, enjoy the atmosphere, the view of the dishes and pleasant conversation with companions. The administration of a restaurant located in West Hollywood came up with an original way to combat this addiction to mobile phones.
All customers who decide to have lunch or dinner are offered to hand over their mobile at the entrance to the restaurant. Visitors who decide to part with their gadget for a while will receive a pleasant bonus - a five percent discount on all dishes and drinks available in the menu. Thus, the administration hopes to revive the tradition of customer communication at the table, as well as to give their establishment a cozy and homely atmosphere. Of course, when leaving the restaurant, the phones are returned to their owners.
According to the administration of the institution, visitors willingly support the initiative. For the sake of a discount, every second guest who comes to eat leaves their mobile phone. So far, this innovation has not caused any complaints, on the contrary, people willingly begin to communicate when they are not bothered by the received messages and calls from work.
From a medical point of view, such a decision by the administration also has many advantages. A person who is not distracted by anything while eating chews food more thoroughly and can feel full in time. Food is better absorbed by the body, and as a result, the visitor leaves the restaurant well-fed and satisfied. And a visitor whose attention has been absorbed by a mobile device may not even taste the dishes.