May holidays are the days when the townspeople try to escape to nature from their native metropolis. Happy owners of backyard plots spend a short vacation there, while the rest simply go to barbecues and fishing. Due to the large flow of people interested on the main highways, traffic jams are formed.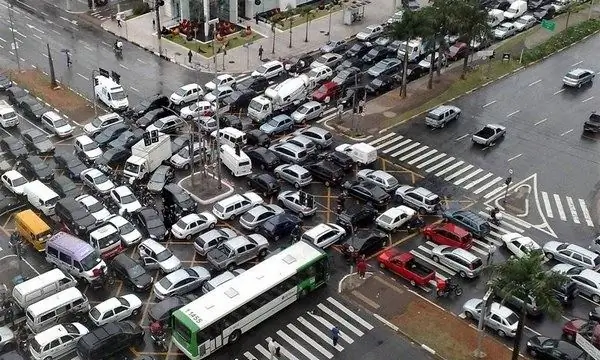 Instructions
Step 1
To get out of town for the May holidays without traffic jams, time it right. The busiest hours are the evening before, April 30, from sixteen to twenty-three. And the morning of the first of May in the interval from seven to twelve. Therefore, having left late at night or, conversely, at four or six o'clock in the morning, you will pass all difficult sections without traffic congestion.
Step 2
Choose detour routes. The navigator will help you here. Modern models communicate with the satellite, reading information about the traffic situation. It is updated every ten to sixty seconds. Therefore, you can determine in advance which highway is the most loaded, and probe the roads - backup in order to choose a suitable route. If there is no navigator, use a phone with Internet access. On the website https://maps.yandex.ru you can see the situation on the roads, plot a detour route and see how long it will take to travel from point A to point B.
Step 3
If you go simply to nature, and not to a specific settlement, choose the least busy destinations for your vacation. In Moscow, these are Novorizhskoe and Rublevskoe highways. These are wide, convenient routes with good interchanges, and there are not very many cars on them even on May holidays. The most difficult highways for travel are: Gorkovskoe, Yegoryevskoe, Nosovikhinskoe and Dmitrovskoe highways. It is there that traffic jams most often occur, not only on the eve of the weekend, but also on a normal day.