This year, residents of Russia will have two traditional rest periods in May - the weekend on the Spring and Labor Day will be 4 days, and Victory Day will be celebrated for three days. However, there will be no "vacation" this year: an almost full four-day working week fits between the holidays.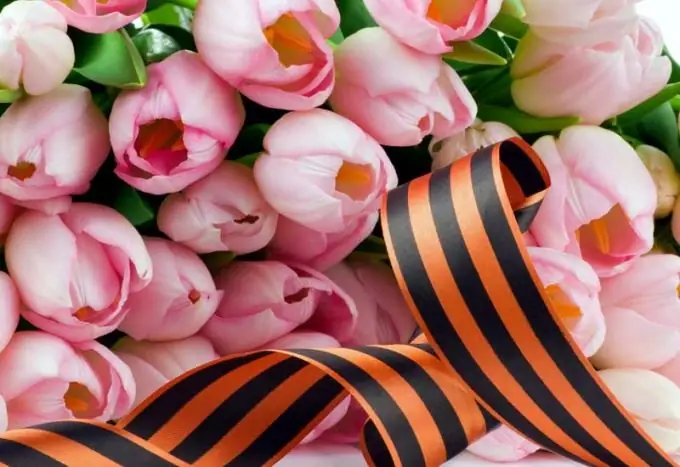 How we rest on May 1
May 1 in 2015 falls on a Friday, which lengthens the standard weekend by one day. Also the day off is Monday - May 4. It was on this day, in accordance with the Government Decree, that the day off on January 4, which coincided with Sunday, was postponed.
Thus, for everyone who works according to the generally accepted schedule (five days a week with two days off) in the first days of May, there are four-day mini-vacations from the 1st to the 4th. The pre-holiday working day on April 30 (Thursday) will be shortened.
However, parents of school-age children need to be careful when planning their vacation during the May holidays: May 2 is a working day both for workers working in institutions with a six-day work week and for schoolchildren who attend school on Saturdays. For them, the first weekend in May turns out to be "torn apart": a full day off on May 1, working Saturday on May 2, followed by two days off on May 3 and 4.
In 2014, in many schools, children studied on May 2 and 3 - this happened because the day off from Saturday January 4 was postponed to May 2, and Saturday was a working day for schools. For many, this came as a surprise. This year, May 4 is an "unconditional holiday", since this day was postponed not Saturday, but Sunday January holiday. However, on the 2nd day, the school administration has the right to demand the attendance of students to classes. The same applies to those working on a six-day schedule.
How we rest on May 9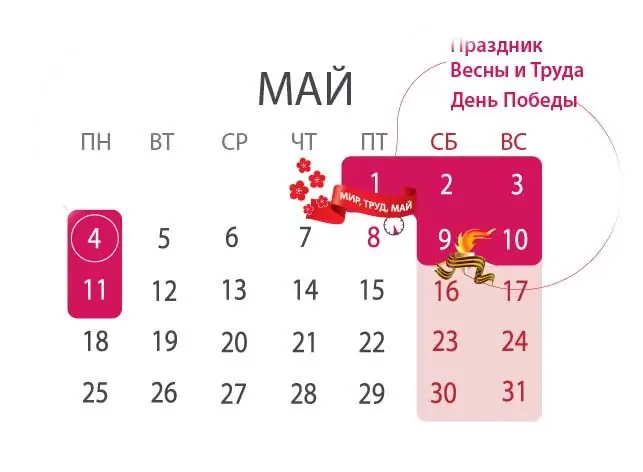 Victory Day, May 9, 2015 falls on Saturday. Accordingly, on the Friday preceding the holiday, the working day will be reduced by one hour. Since the holiday coincided with the weekend, the day off is postponed to Monday, May 11th.
Therefore, on the second weekend of May, most Russians will rest for three days in a row - from the 9th to the 11th.
But the right to an additional day off on the 11th will also not apply to those for whom Saturday is a school or work day: they will have to complete their May holidays on the 10th, and start their duties on Monday.
Students and schoolchildren should pay special attention to the schedule of classes: since on this day residents of the country rest and work "for Saturday", classes on Monday, May 11 can be held according to the schedule of Saturday.