Organization of a disco will take a lot of your energy. First you need to spend time on endless searches for sound equipment, DJ or host of the event, music repertoire for the evening, and most importantly, on the search for those for which the action is going - the target audience of your event.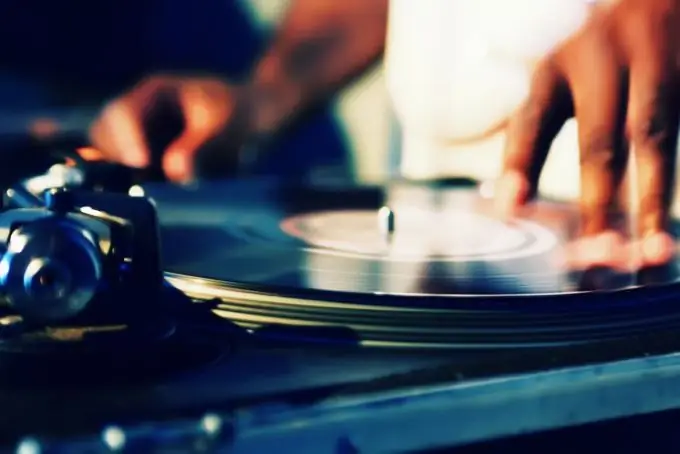 Instructions
Step 1
Premises. Consider several options for disco premises at once, so that you have plenty to choose from. Finding the right place quickly can be difficult. After all, the room must meet a number of requirements: a large capacity of people, the ability to connect sound equipment, good sound insulation. Most often they choose assembly halls of schools, restaurants or cafes, clubs. You can also hold a disco in your own garage, but only if the party is designed for five people.
Step 2
Sound engineering. The ideal option is a DJ console, microphone, amplifiers, speakers. Professional equipment can be rented for one night from nightclub administrators or sound equipment manufacturers by searching for their contacts on the Internet. More modestly, you can hold a disco, using the technique that is "at hand". Collect several turntables (ask friends), arrange them around the room and insert discs with the same song repertoire into them. Turn all your turntables up at the same time for a stunning effect.
Step 3
People. Gathering people to a disco is not as easy as it seems. Decide on the theme of the evening. For example, the music of the 80s is closer to the representatives of mature age, and the songs of the 90s will certainly inspire today's students or young graduates. Write invitation cards and distribute them in places of mass gathering of your target audience - near institutions, business centers. And you can also distribute invitations not far from the entrance to the nightclub.
Step 4
In any case, the main thing for organizing a disco is faith in the success of its holding. Diversify the musical evening by holding games, contests with the audience. Invite professional dancers, magicians, singers - in short, those who will leave a vivid impression in the soul of the viewer.