If you are suddenly unlucky with the order for Santa Claus to visit your children and you have decided to act as a kind grandfather yourself, you will definitely need his most important and recognizable attribute. Yes, no doubt it is a beard! Moreover, it can be made quickly from completely different materials.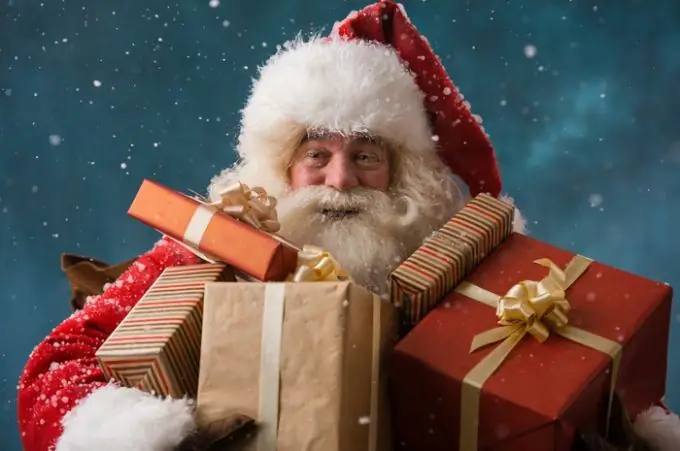 It is necessary
For different methods, different materials will be needed, but scissors, a needle with white threads and an elastic band (any, but preferably flesh-colored) are required as mandatory tools in all cases.
So, for beard models, we stock the following materials:
1. Cotton wool, fabric, PVA glue
2. Skein of white rope, white cloth
3. Skein of white yarn, cloth
4. White wool for felting, fabric
5. White paper
6. Panties made of white fabric, cotton wool
7. Disposable plate, cotton balls or pads
8. Old wig (natural or artificial hair)
Instructions
Step 1
Classic beard made of fabric and cotton wool
Cut out the prototype of the future beard from the fabric. Its width should be the size from ear to ear of the alleged grandfather, and its length should be up to the middle of the chest (it can be shorter or longer).
We make a slit for the mouth 3-4 cm below the top level.
Sew an elastic band on top of the pattern to secure it to the back of the head.
We glue a beard from strips or pieces of cotton wool, and then a mustache.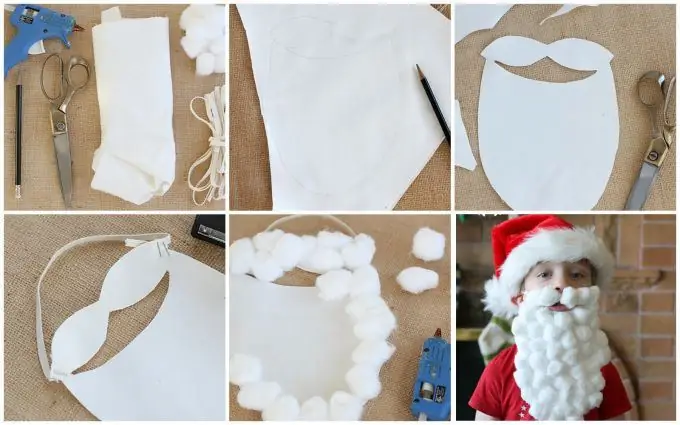 Step 2
Rope beard
We make a blank from fabric, as in case 1, sew on an elastic band.
We spin the rope so that we get a spiral braid that looks great as a beard.
We sew or glue it onto the fabric base.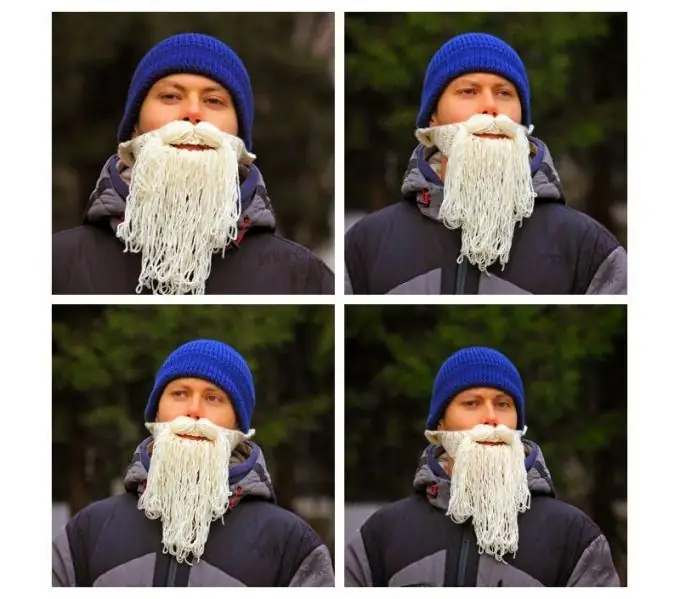 Step 3
Yarn beard
We prepare a beard from yarn in the same way. Thanks to the fluffy fibers, it looks great!
Step 4
Wool beard for felting
This is generally the best choice (although it is worth noting the considerable cost of the material). The beard looks surprisingly realistic - lush, fluffy, very soft!
Pieces of wool are sewn to the fabric base and then combed with a brush.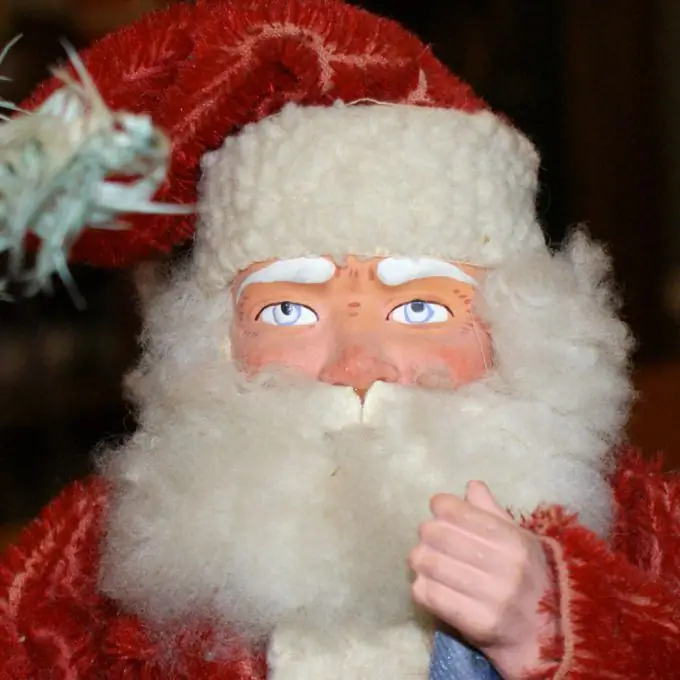 Step 5
The most budgetary option is a paper beard
On the paper base, strips of paper cut in the form of a scallop are glued.
Pre-paper "strands" are wound on a pencil or scissors to make the beard natural and splendid.

Step 6
Panties beard
No matter how ridiculous it sounds, but this is a very quick way to become Santa Claus. And here both the fabric and the elastic are already ready!
The panties in the front are cut off from the elastic (we do not touch the elastic itself, it remains intact).
We correct the resulting triangle, giving it the look of a beard, making a slit for the mouth.
We sew cotton wool on the canvas - a beard and mustache strips.
Step 7
Creative beard made of plastic plate and cotton balls
Cut a beard pattern from a plate (however, it is more suitable for Santa Claus).
It is convenient to use cosmetic cotton balls for sticking.
Step 8
Wig beard
Such a beard looks supernatural, especially if you first curl it with curlers.
The wig is cut into pieces and sewn onto a fabric base.
If you don't have blond hair, you can use any hair, aging it with the Artificial Snow spray.