New Year is the most long-awaited and magical holiday. They begin to prepare for it in a few days, and sometimes weeks. They decorate the house, buy food for the festive table, choose outfits, hairstyles, etc. For pleasant chores, do not forget about children. After all, they believe that Santa Claus comes on New Year's Eve, carefully puts gifts under the tree and fulfills any cherished desire. It is on this holiday that children want to be more beautiful than everyone.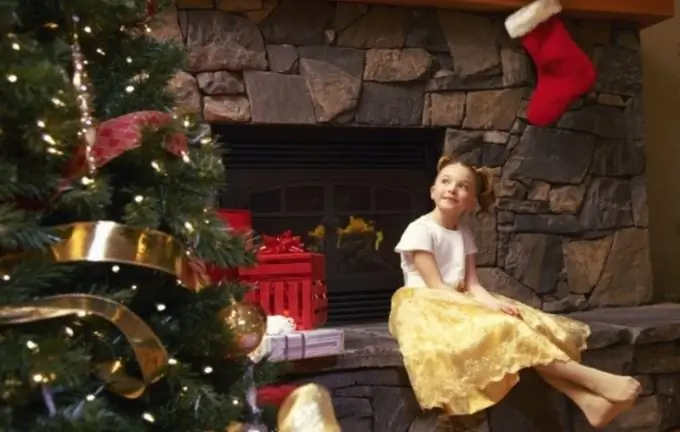 Instructions
Step 1
The main time of fun for children usually begins on December 25 and ends on January 7. These days, matinees, performances and other events are held in kindergartens, schools, palaces of culture. Children are dressed up in beautiful New Year's costumes. Girls often want to be the heroines of their favorite fairy tales: Snow White, Cinderella or just a princess. Boys prefer to feel like a musketeer, midshipman, Spider-Man, Superman, etc. at least for a short time.
Step 2
Parents in the pre-New Year period should talk with their own child. Often, adults do not want to spend extra money on a purchase for a baby and simply dress him up in last year's costume or dress. It is worth thinking about whether this parental step will spoil the New Year's mood for their baby. After all, his success with peers depends on how he is dressed. And if the children do not like your child's costume for something, unfortunately, this can affect his future life in kindergarten or school.
Step 3
If the baby passionately informs you that this New Year does not want to dress up as a bunny, fox or snowflake, he does not need to try to prove the opposite. On this magical holiday, arrange a real fairy tale for your child. Let an ordinary girl become a beautiful princess at least for a while, and a boy - a brave knight. This will raise your child's self-esteem, which will be important for him later in life.
Step 4
Discuss every detail of the outfit with your baby. For example, if a girl wants to be a fairy, then do not forget to buy graceful wings, a wand and a tiara for the dress. Let your own child become a costume designer. He will tell you his dream, become for him a magician and a wizard. Then, at the New Year's holiday, your child will proudly demonstrate his outfit and say that he invented it himself.