The implementation of the VeloRussia project has begun in Moscow, in which the Association of Organizations in the Field of Cycling Infrastructure and Sports Development (ARVIS) and the Bank of Moscow participate. On August 30, 2012, in Sokolniki, some of the top leaders of these organizations inaugurated the first free bike rental point.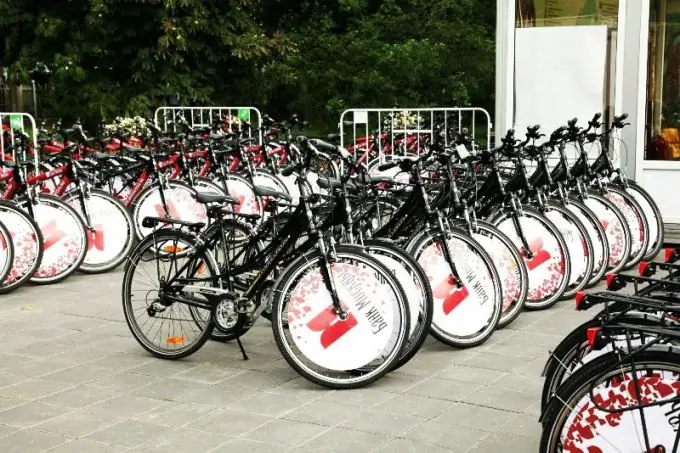 Shamil Tarpishchev, a member of the Council for Physical Culture and Sports under the President of Russia, took part in the ceremony dedicated to the start of the implementation of the federal target project. The director of Sokolniki Park, Andrey Lapshin, and a representative of the Bank of Moscow, solemnly cut the ribbon, and the first free rental point began its work. Previously, everyone was able to test the brand new bicycles of a basketball player from the capital's Dynamo team. In total, rental centers will have two hundred units of bicycle equipment of various models - walking, mountain, men's, women's, teenage and children's bicycles. All of them are made of anti-vandal materials, equipped with extra durable tires and painted in the corporate colors of the Bank of Moscow.
The rental terminals in Sokolniki remained in the same places - at the intersection of Sand Alley with Mitkovsky Proezd and on the Main Alley of the Park. But now you can rent a bike for an hour and a half for free on any day from 11 to 21 hours. True, you will have to have money in the amount of two thousand rubles with you - they must be left as a deposit. In addition to the deposit, you must have an identity document - a passport or a driver's license. If the passport has the appropriate marks, two more additional bicycles can be borrowed for family members.
After the opening of pilot rental points in Sokolniki, similar points should appear in other Moscow parks - in Neskuchny Sad, on Sparrow Hills, in the Fili and Severnoye Tushino parks. According to the plans of the "Bank of Moscow" there will be seven of them for now, and the promotion with free rental should last eight weeks. The bank intends to make such rental points as promotional items for its products aimed at young people. And if the effect is positive for the financial institution, the number of free bike rental points it sponsors in Moscow will increase.