In 2012, City Day in Moscow was celebrated on September 1 and 2. For the first time, the celebration took place without a central platform; many events were organized throughout the capital. Moscow is 865 years old.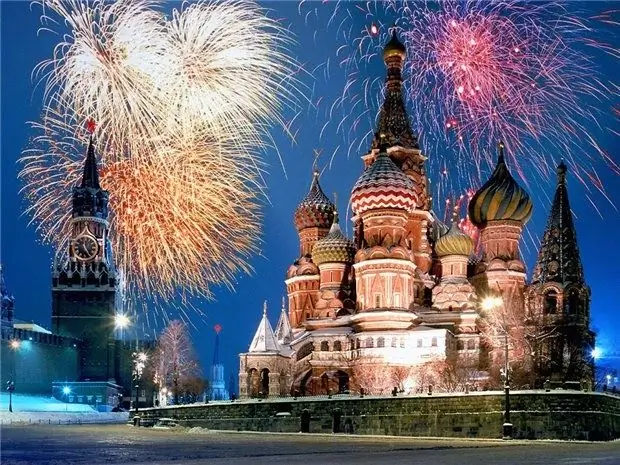 The authorities have chosen a quote from a song performed by Muslim Magomayev as the motto of the City Day - "The best city on Earth". The emblem of the holiday was developed by the famous painter Erik Bulatov.
The decision to organize the celebration of the 865th anniversary of the capital without any one main site was made in order to involve as many cultural sites in Moscow as possible. At least, this is how Sergey Kapkov, the head of the Moscow Department of Culture, commented on the extensive program of the City Day.
Among the events that took place as part of the celebration were musical and circus performances, theater and film screenings, and even a carnival. Only in the open air from 10 am to 10 pm there were about 600 shows.
Traditionally, the City Day began on September 1: wreaths were laid at the Tomb of the Unknown Soldier. At 12 o'clock in the afternoon on the main square of the capital, Krasnaya, a solemn ceremony was opened - the entertainment program "City of Love. An era in dance. The audience saw the performance of more than two thousand dancers.
And shortly before that, numerous military bands - participants of the Spasskaya Tower festival - marched along Tverskaya Street. The next day, September 2, they played in 12 parks and estates in Moscow and the Moscow region.
On Poklonnaya Gora, one of the main venues of the City Day, such stars as Andrei Makarevich, Leonid Agutin, Zhanna Friske and others performed. A noisy carnival took place along Sakharov Avenue, in which not only metropolitan groups participated, but also dancers from Argentina, Brazil, Cuba and other Latin American countries.
The so-called "Boulevard of Arts" was organized on the Boulevard Ring. So, Nikitsky became a haven for the Boulevard of readers, Chistoprudny was transformed into the Boulevard of Dancing, Gogolevsky became the Boulevard of draftsmen and flower workers, on Strastnoye one could see the Boulevard of Eaters.
In the evening, fireworks took place in many parts of the city. In total, 125 million rubles were spent on the organization of festive events. from the budget of the capital and 35 million rubles. from sponsorship funds.