In school, college or any other educational institution, sometimes a little improvisation is required. To prepare an answer on a topic, you can not just make a report or retelling, but arrange a real costume performance with actors, dressing up and getting used to the role. There is no need to think that it is difficult or difficult to accomplish, believe me, it is absolutely not difficult to stage a scene.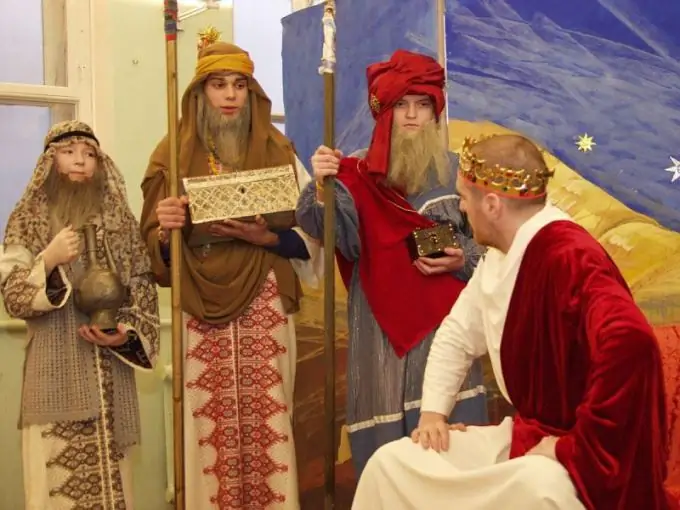 Necessary
Instructions
Step 1
Distribute roles. Any text is much better remembered by the audience if it is pronounced not monotonously, but arouses empathy. Choose the most appropriate image for each participant and distribute the words among everyone who is involved in your mini-performance. If you are staging a play, there will be no difficulty in assigning roles, but even if the text is not divided into roles, it can always be divided into separate lines of characters.
Step 2
Prepare the costumes, because they play one of the most important roles in the scene. A perfectly learned text will always look dull if the actors do not differ in appearance from their audience. But if you approach the process creatively and completely reincarnate, the impression of your performance will be much stronger. Everything will be used: old grandmother's wigs, false hips and chest size 15, flies and musketeer cloaks. If your character does not require a special costume, show your imagination and complement the look with an exquisite scarf or an elegant cane. Such little things are always remembered and will definitely play in your favor.
Step 3
Take care of the small details. If there is semolina porridge or a jar of milk in the scene, do not be too lazy to bring it with you. You may not want milk at all, but the impression of the reliability of such an action will be the most complete. Believe me, nothing captivates the viewer more than the natural spice and genuine aromas of marmalade and fresh bread and butter. If, instead, you just pretend that your characters are drinking and eating something, the impression will be completely different.