By the end of the work week, the weekend is seen as a blessing from above. It seems that it will finally be possible to unload and escape from work, spend time with benefit, get positive and really relax. However, after a long sleep, routine chores and sitting at the computer or in front of the TV, it turns out that the weekend is nearing its end, and the feeling of relaxation has not appeared. How can you break this tradition and spend the day in an original way?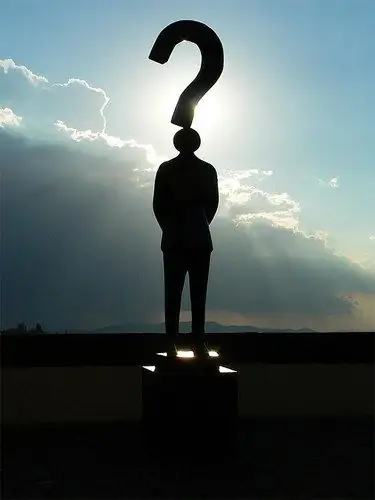 Instructions
Step 1
First of all, decide on a company. Think about who exactly you want to spend this day off with. Agree in advance with the person that you will have joint plans for this time. Determine the budget for the planned weekend.
Step 2
According to scientists, the best rest is a complete change of activity. So if you are a typical office worker, go where you can feel your body. For example, a climbing wall is a great way to relieve accumulated fatigue and get a boost of vivacity. Ammunition can be rented on site and there is a coach who will explain and show you all the basic steps. Flying in a wind tunnel, zorb riding, ice skating or horseback riding - all this will surely energize you for a long time. Just choose what you like best! A budget option for this type of vacation would be a walk in the forest or park, where you have never been. If the nearest neighborhood has already been explored, then get in a car, bus or train and go to some beautiful place near your place of residence. And don't forget to take your camera with you!
Step 3
If you have no strength for physical exploits at all, and your soul requires something unusual, try to indulge in epicureanism and go to eat. Of course, you can visit a cafe or restaurant, but it is better to make the process of eating original and interesting. Go to Cooking School! It can be a school for cooking Japanese cuisine, Italian, Russian, or just a master class on making desserts. There, both children and adults will have the opportunity to first feel like real chefs, and then enjoy the resulting masterpieces. In case you are on economy mode, replace the culinary school with your kitchen. It may not be worse at all! Just download and print an interesting recipe in advance and buy the ingredients for it. Invite your friends or a loved one and engage in joint preparation of the dish you like, and then tasting the resulting result.
Step 4
The photo session will also leave unforgettable impressions of the day spent. It is better to find and agree with the photographer in advance, think over the image and choose the right clothes. If you want to be photographed together or as a family, try to match the outfits of all participants in the photo session.
Step 5
What if your budget is completely limited, and you want entertainment and fun? Do not despair! Invite your friends home and have a fun party. You can play the popular psychological game "Mafia", which will surely give all participants a lot of positive emotions and joy. Don't forget to take care of the props in advance by preparing masks and cards. Have a great weekend!