Not every year it is possible to celebrate a holiday in a restaurant, holiday home or on an exciting trip. Celebrating the New Year with family and friends can also be unforgettable and full of impressions. The preliminary development of the script will help you have a fun New Year at home.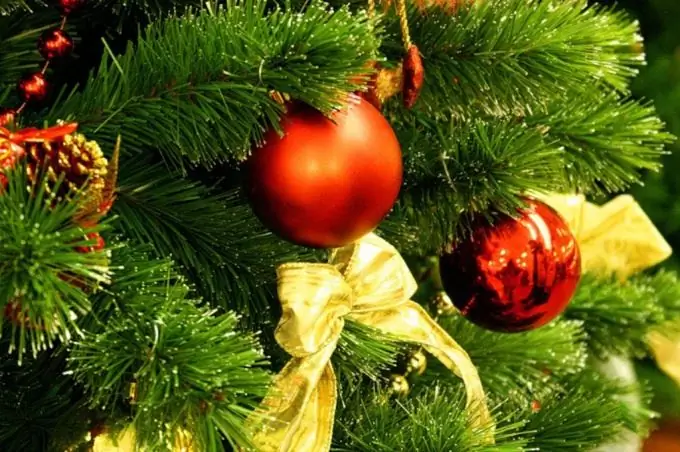 Instructions
Step 1
Decide on your desires. Listen to yourself - would you like to spend a holiday in a noisy company or prefer a quiet family feast. Unrealized plans can be reflected in the scenarios of the evening - themed parties will help you to celebrate the New Year at home in a varied and fun way (Hawaiian disco in beach suits, an evening of an oriental fairy tale, a Russian fair, etc.).
Step 2
Prepare games and competitions. Think in advance what types of comic competitions are acceptable - the older generation is not always delighted with contests for the largest amount of alcohol consumed, and children simply will not understand the meaning of some competitions. The best option is dress up games, guessing riddles and charades, a talent contest, etc. In addition to the performances that need to be prepared in advance, prepare 2-3 impromptu performances - everyone loves surprises.
Step 3
Revise the usual festive table menu. Step away from the tradition of lavish feasting and watching TV. Consider a buffet with plenty of light snacks. You shouldn't give up hot dishes, but you shouldn't turn the evening into a "feast for the belly". More fruits, vegetables, juices. Be creative in decorating the table and dishes - it's always nice to create a sense of celebration in everything.
Step 4
Arrange fireworks. A win-win for families with children. No one enjoys loud explosions and colorful effects as much as children. The general mood of fun and happiness will certainly capture all those present. Take care of the safety of your household in advance, choose certified products.
Step 5
Take a walk. The walk will benefit all members of the family. Young people will have the opportunity to make noise, sing songs, dance around the New Year tree, and the older generation will breathe the frosty air and rejoice with everyone.