City Day was first celebrated in Moscow in 1846 - it was the year of the 700th anniversary of the current capital of Russia. However, it has been regularly held in the largest metropolis of the country since 1997. By a decree of the Moscow government, this holiday is scheduled for the first Saturday of September - in 2012 it falls on the first day of autumn.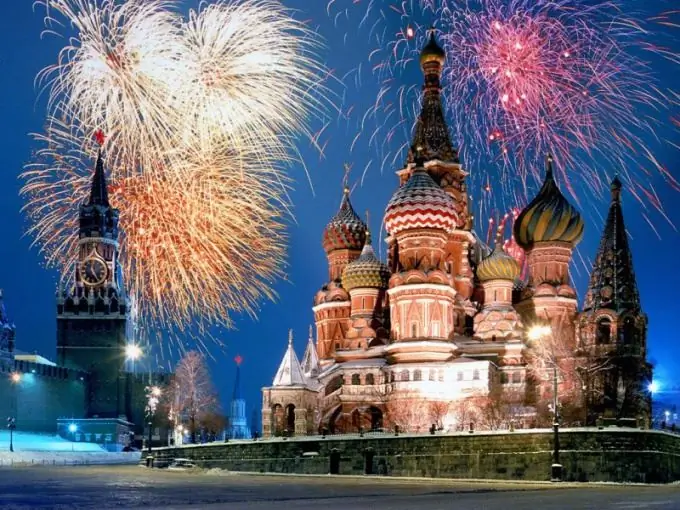 This year the City Day in the capital is held under the motto "The Best City of the Earth". The organizers of the celebrations say that this motto is not so much a statement of fact as it indicates the direction of Moscow's development. In confirmation of the progress in this direction, a lot of events with the participation of the best creative forces of the city are scheduled for two days off, folk festivals and various festivals are planned. Foreign artists were also attracted to the celebration of the 865th anniversary of the city.
On September 1, Tverskaya Square will host the "vertical dance show" of the French troupe Les Passagers - an aerial performance on the theme of the creation of the world in twelve acts. And on Pushkinskaya Square it will be possible to watch and listen to a potpourri from the performances of recent years, which have glorified Helikon-Opera. The performance of the choir of this theater will conclude with a festive concert titled "Moscow Broadway". And on Teatralnaya Square on the same day, a solo concert of the Quatro group will take place.
On the evening of the festive day, according to the established tradition, large fireworks are planned. This year they will be held in four locations. On Vasilievsky Spusk, fireworks will begin after the opening ceremony of the Spasskaya Tower festival timed to the city's day, and on the Cosmonauts Alley - after the finals of the Best City on Earth competition. In addition, fireworks will be organized on Poklonnaya Gora, Troitsk and 12 other districts of the city, many of which became the capital's territory only this year.
A very complete description of everything that is planned by the Moscow authorities for these holidays can be found on a website specially created with the support of the Moscow government. A link to this resource is placed below. On the site, all planned events are divided into thematic sections, each of them is described, the date and time of the event are indicated, and the places are marked on several interactive maps of Moscow.