Zachariash and Kateřina are quite common names in Bohemia, but when they are mentioned together in this country, they most often mean a family couple who lived in the 16th century in South Moravia. They are directly related to the Telč Castle, which has been included in the UNESCO list of cultural heritage sites since 1992.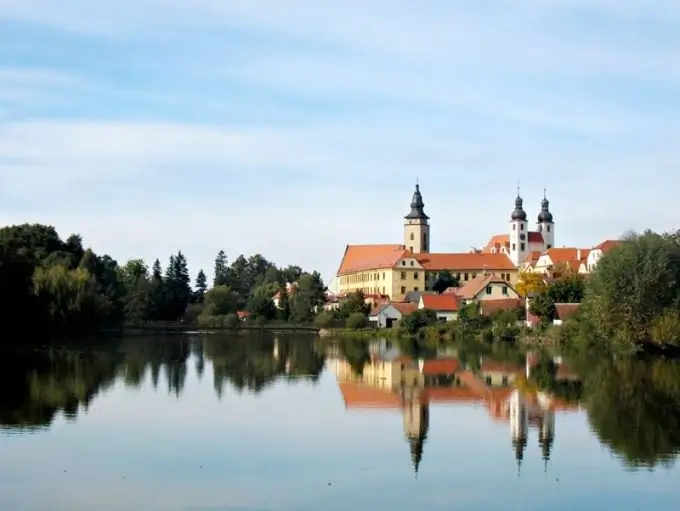 The complex in Telč became the winner of the national competition "The most fairytale castle in the Czech Republic". In addition to its own splendid Renaissance architecture, the castle is famous for its varied collections of works from the era, for which it is often called the "Renaissance Box". It was Zachariash, a nobleman from the noble Vitkovtsy family who inherited it from his father, Adam I. This happened in 1550, and three years later Zachariash married Kateřina Wallenstein, who laid the foundation for many collections and gave the castle its current architectural look. This event was reflected in the architecture of the castle - on the facades, portals, in the interiors, there were many coats of arms of the newlyweds, as well as their portraits and sculptures.
Until 1550, this complex had a purely military purpose - it was erected as a defensive fortress at the crossroads of trade routes. The old fortress, as well as the surrounding settlement, were characterized by the Gothic architectural features prevailing in Moravia at that time. The new owner, having visited Italy with a group of Czech nobles, returned from there under the impression of the new trends of the beginning of the Renaissance. In this magnificent style, Zachariash began to rebuild the castle. He was not constrained in funds, and after his marriage he also received silver mines from Katerina's dowry at his disposal. This allowed the new owner to fulfill any quirks - for example, he paid for the reconstruction of the facades facing the castle of nearby buildings in order to improve the view from the windows of his residence.
The complex took its final form in 1580, after the construction of the funeral chapel of All Saints, which now houses the sarcophagus of Zachariash and Katerina. All subsequent owners of the complex, to whom he passed only by inheritance, carried out only minor cosmetic repairs. Today Telč Castle is a museum and tourist attraction in the Czech Republic. They also make films on historical themes, and in the Renaissance garden on the site of the former field for knightly tournaments, exhibitions of birds of prey are held.