The second wedding day is celebrated if the newlyweds want to invite a large number of guests or the organizers have prepared a lot of entertainment. You can spend the second wedding day the way the majority of the guests want.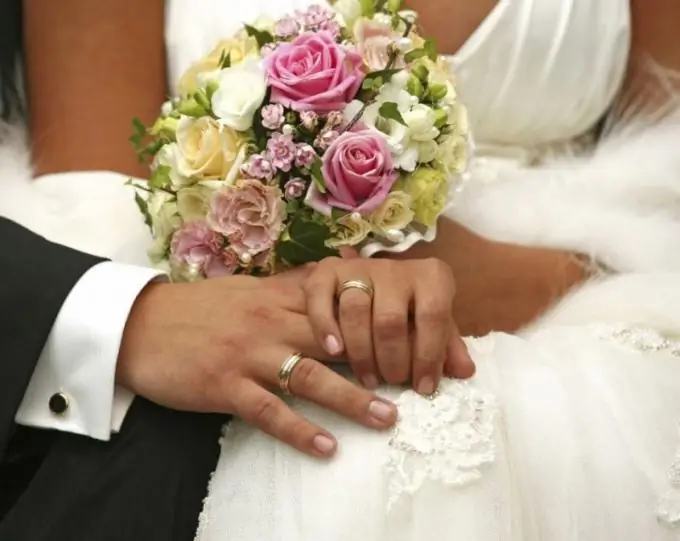 Instructions
Step 1
Invite the most persistent guests and close relatives home - set the table, prepare contests, announce a masquerade ball. You will have to pay attention to the preparation of the masquerade during the preparation for the main celebration, then everything will be organized and fun. You can watch amateur photos and videos from yourself (professional photos will not be ready yet), as well as watch chronicles of family events.
Step 2
Go to nature - rent a few tables at the country club, or just get together in a picturesque place with the whole company. Bring some sports equipment (ball, badminton rackets), a few kilos of pickled meat, etc. If the wedding takes place in one of the winter months, then you can go skiing, snowboarding, sledging - book a few rooms in advance and book tables at a local cafe or restaurant.
Step 3
Arrange a day of water treatments - go to the water park, go to the sauna or bathhouse. It is advisable to know in advance the number of guests who plan to take part in the celebration of the second wedding day in order to calculate the number of visitors, stock up on provisions and alcohol. Rent a small steamboat for a couple of hours and cruise along the river to introduce guests to local attractions.
Step 4
In Russia, the second day was celebrated by eating pancakes (which were then replaced with scrambled eggs) and bread, with which the young were blessed the day before. In the morning, all the guests should go to wake up the young - the young wife will go to bake pancakes, and the husband will have to taste them. You can arrange comic competitions, tests of strength and endurance, in which all guests can take. For those for whom two days of celebration are not enough, the program of the third day of the wedding was thought out.
Step 5
In the evening, gather everyone together at a table or, if you are relaxing in nature, around a large fire, share your impressions, tell us what you remember most from two days of fun and revelry. You can arrange slow dances (prepare appropriate music), tea with sweets, etc. As a rule, only young people remain capable by the evening, so the entertainment should be appropriate - go to a nightclub to have fun and complete the celebration of the solemn event.