Eighth of March for a male schoolboy is a hard and troublesome day. After all, many women need to be congratulated: from mom and grandmother to girlfriends and classmates. It is especially difficult with the latter: the present should be cute, pleasant and, preferably, inexpensive.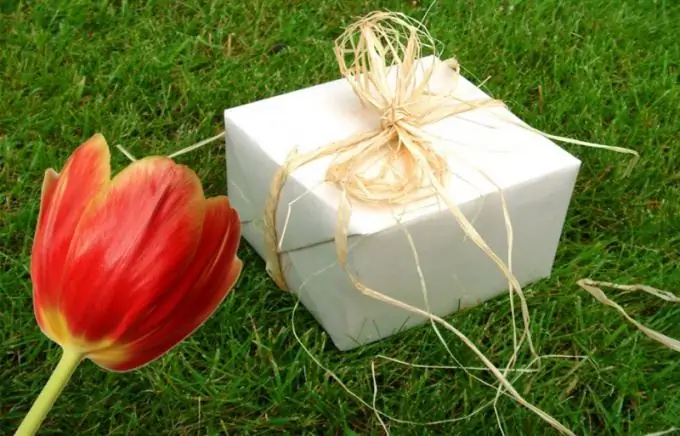 Standard gift solutions for classmates
The most traditional spring present is flowers. The classic version is tulips, daffodils or mimosa. Classmates on March 8 can be presented either by a small bouquet or simply by a beautifully decorated flower. Such a gift will be inexpensive today: plants can be purchased at special wholesale points of sale.
Accessories are a pleasant and useful gift. On the eighth of March, classmates can be presented, for example, with a beautiful bracelet, beads or pendant. A good option is a hairpin or brooch in the shape of a flower. Such accessories are in vogue today.
A soft toy can also be a wonderful gift for March 8. This presentation option is especially relevant for primary school girls. However, buying toys from a supermarket or baby store can be financially disadvantageous. Online stores offer more reasonable prices (especially if you cooperate and purchase many toys for girls of several classes).
One of the girls' favorite gifts for March 8 is all kinds of sweets. In this direction of fantasy, there is where to roam. For example, you can present original figurines made of chocolate or marzipan. If your finances are bad, buy sweets by weight and pack them in small gift bags / envelopes. A nice addition can be a small hand-signed postcard.
Original presentations for March 8
If a holiday / tea party is planned for the class on March 8, a great gift option is to make it themed. Throughout the evening, you can give girls small souvenirs and gifts, for example, for completing any tasks. It is worth noting that this option of congratulations will be inexpensive, but very memorable.
For example, give your classmates an Awards ceremony. Make special diplomas / certificates as gifts and place them in simple frames. The "insides" can be printed on a color or black and white printer. The main thing is to come up with original nominations. For example, "the most unpredictable" or "laughter of the class", etc.
Instead of gatherings with cakes, you can have a fun March 8 in the style of the Olympic Games. Only contests should be original and funny. For example, who can stand on one leg longer in stiletto heels (endurance medal) or braid more braids on one head in a limited time (speed medal).
Gifts in this case will also not cause any difficulties: purchase large chocolate medals and attach ribbons to them. It is better to give the award at the very end, loudly announcing the merits. It is worth noting: at this holiday it is necessary to make sure that every girl has distinguished herself somewhere. Therefore, think over the course of the event in advance and do not forget to record everything.