Every child believes in a miracle, and on the eve of the New Year, the expectation of it is felt even more sharply. Therefore, parents strive to do their best to create such a fabulous atmosphere for their children. Having visited the Kremlin Christmas tree, your children can find themselves in a fairy tale, because every child dreams of celebrating the New Year's holiday in the Kremlin.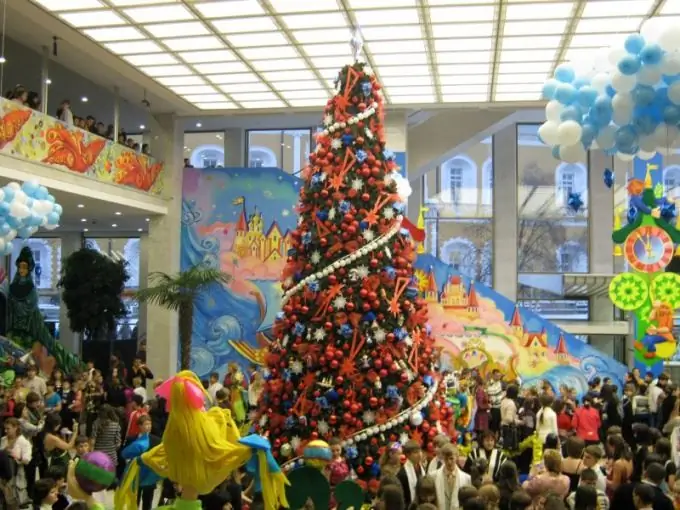 Instructions
Step 1
Most often, children who have distinguished themselves at regional or international competitions or olympiads receive free invitations to Moscow, to the New Year's ball in the Kremlin. You can also visit the Kremlin Christmas tree, if you have distinguished yourself in sports, have prizes at regional, regional and other levels.
Step 2
Invitations to prize winners of Olympiads, laureates of conferences and music competitions, winners of sports competitions can be obtained through the Department of Education or the Department of Culture by submitting a preliminary application. In case of difficulty, seek advice from the educational or sports institution from which your children were nominated for the competition, and you will be able to send your child to the main Christmas tree of the country at the expense of the city budget.
Step 3
Therefore, when teachers offer you to participate in olympiads, scientific and practical conferences, various readings, do not refuse, but start carefully preparing.
Step 4
Children whose parents have merited to the Fatherland can also receive invitations to the Kremlin Christmas tree. For example, in different regions, the GUVD regularly allocates free invitations to children whose parents were killed or injured in the line of duty.
Step 5
Children from socially unprotected families can also visit a fairy tale, take part in various competitions, quizzes that are held at all four levels of the Kremlin Palace. Their parents must apply to the Social Welfare Center. Either large families or families with disabled parents, who find it difficult to organize an unforgettable holiday for their children, have the right to do so.
Step 6
In some cities, special events are held, charitable projects are organized, allowing as many children in difficult life situations as possible to visit the Kremlin Palace for the New Year. For example, in Samara, within the framework of the "Return childhood" project, children from orphanages were able to visit the Kremlin Christmas tree.
Step 7
If you do not belong to any of the listed categories that have benefits, but your financial situation allows you to purchase an invitation ticket at your own expense, go to the website www.biletok.ru and book your tickets.