The leading role in agriculture is assigned to women. Only rural workers are capable of a 24-hour working day and constant care for animals and a vegetable garden. That is why the World Day of Rural Women was included in the list of world holidays.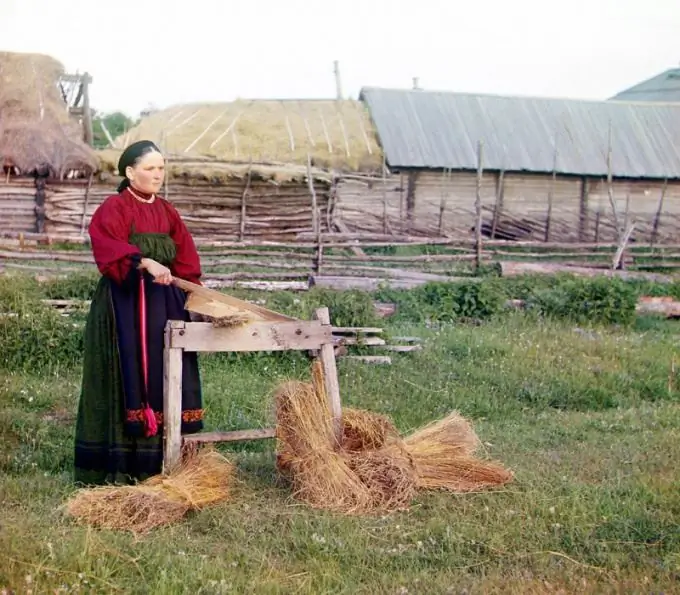 13 long years before the official recognition of World Rural Women's Day
In 1995, in the city of Beijing at the IV World UN Conference, an idea was proposed - to establish a new holiday in honor of rural workers. The main goal of establishing such a holiday was to gain public recognition and respect for such hard work of a rural woman. This idea was supported by the International Federation of Agricultural Producers.
Rural women make up more than 1/4 of the world's population.
But only 13 years later, on February 12, 2008, the UN General Assembly proclaimed a resolution to improve the status of women in rural areas. This document recognized the importance of the role of rural women and her special contribution to the strengthening and development of the economy. After all, it is agriculture that provides food for the city and the state as a whole.
And since 2008, October 15 is officially considered the "World Day of Rural Women".
World Rural Women's Day in Russia
In Russia, more than 21 million women live and work in the countryside. And life in the Russian countryside is not easy: poverty, low level of mechanization and automation in production, lack of specialists, lack of access to quality medicine and service sectors, etc. That is why one of the main tasks of the Women's Union of Russia is to improve the standard of living in rural areas and create the most favorable conditions for the desire to work in rural areas for the benefit of the state.
In many countries of the world, October 15 is celebrated under the motto of social assistance to workers from the village. In Russia, the day of rural women is celebrated in different ways:
- annually, various organizations hold mass events that address the problems of rural workers;
- round tables are held with various slogans (for the availability of loans, for the development of information and communication technologies, etc.);
- city-wide fairs are held, where villagers bring and sell their products;
- exhibitions with agricultural products are arranged.
All events are held in an informal setting and are accompanied by performances of art groups with a characteristic rural flavor.
World Rural Women's Day reminds the whole society of the invaluable contribution of women. If you have a friend who is a hard worker, do not forget to congratulate her.