Every bride wants to believe that the whole world revolves around preparing for her personal Day X. No one questions that your wedding is a very, very important day. But try to understand that your family and friends also have their own sorrows, worries and joys. By moderating your egocentrism and taking into account the problems of others, you will only do better for absolutely everyone, including yourself.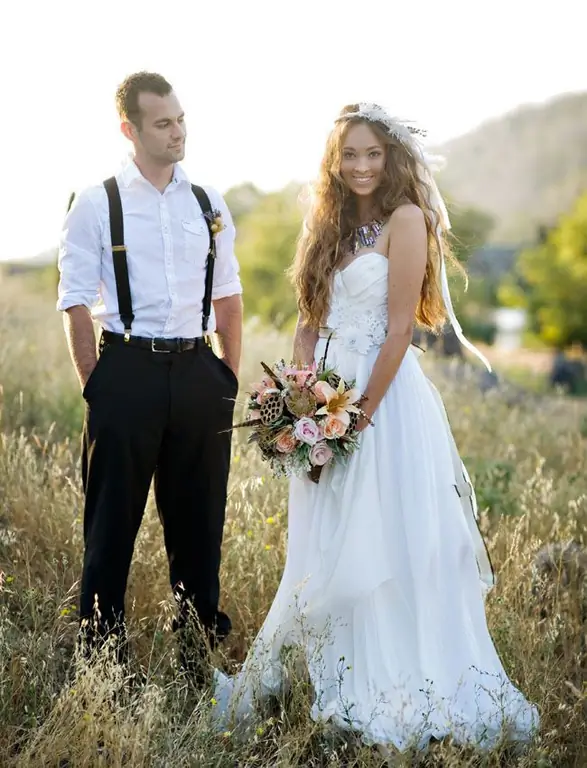 If you don't have a clear plan, a wedding can go disastrously "wrong." Decide on style, restaurant, photographer, music - in one word, everything, even in the first stages of planning. Otherwise, you risk not only not finding a suitable dress, but also being late in organizing your own wedding.
Unfortunately, many couples fail to pay due attention to each other when planning a wedding. All their communication boils down to discussing where to place relatives from Uryupinsk and at which table to put my father's sister. And now it is already gradually forgotten, for the sake of which this event was started in general. Be sure to continue doing the things that brought you closer together during this period of time. A shared bike ride, a movie trip, or a fishing trip should remain on your schedule.
Remember that you are arranging the holiday for yourself first. There is no need to try to outdo all relatives and friends. Where comparisons begin, problems begin. The price of a dress, a ring and a restaurant does not play such an important role as whether you like the place you choose, whether you are beautiful in this dress and how comfortable you feel surrounded by all these colors. Make the wedding in such a way that you like it, and not just be more chic than the people around you.
It so happens that the bride wants a magnificent wedding for a hundred guests, and the groom dreams of a modest celebration in the circle of those closest to him. Of course, one of them can insist on his own, but is it worth it? Remember that getting married is just one day out of many in your future family life. Maybe you should try to come to a compromise now?
Do not try to please all guests, there will always be dissatisfied ones. So choose the music and menu based on your own preferences and the preferences of the majority of guests. The seating of the guests is another matter. Try to seat guests who might be mildly strained as far apart as possible.
Remind others often that this is your wedding and that it is being done primarily for your happiness. The situation is more complicated if the parents pay for the wedding. In this case, try to gently convey to them that this is your wedding and, as you hope, one and for life. Try to find a compromise together.