Behind the accepted marriage proposal, excitement and enthusiastic experiences. There comes a time when the newlyweds inevitably face the question of choosing a wedding date.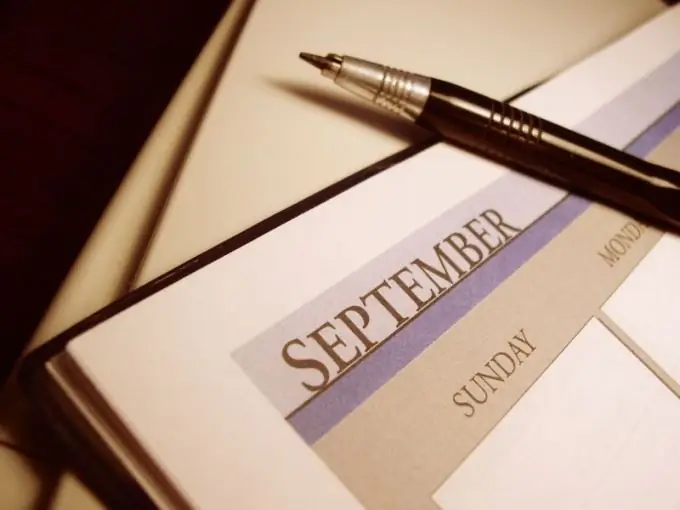 Instructions
Step 1
Decide what time of year you are going to get married. This is an individual and personal decision of the couple. What weather do you associate the holiday with? The joint answer will be the most correct decision.
Step 2
If you are planning a honeymoon trip immediately after a banquet, then keep in mind that in some cases you need to book a tour six months in advance, for example, cruise trips. Pre-specify all the necessary information and analyze it carefully. If possible, plan your vacations and days off at work in advance, resolving possible difficulties.
Step 3
Consider public holidays and weekends. Check in advance the schedule of the registry office or the Wedding Palace for the planned date. Of course, the optimal days for a celebration are weekends or pre-holidays. According to statistics, weekday weddings are more restrained. Guests are often late and leave early, setting up for the next business day.
Step 4
If you observe religious rites, then be sure to check the calendar and the order of their conduct in the temple. For example, Orthodox weddings are not held on Tuesdays, Thursdays, Saturdays, as well as during fasting, the week of Olives, Easter, during the period from Christmas to Epiphany, etc.
Step 5
When choosing a day for a wedding, focus on significant dates for your couple, or use astrological forecasts and numerous signs, if you really believe in it.
Step 6
Be guided by the timing of pregnancy, if this is the case. It should be noted that the second trimester of pregnancy is considered the optimal time for a wedding. The health status of the expectant mother and baby during this period is stable, which will provide the bride with a more comfortable state. Keep in mind, however, that getting married is stressful. Some couples in such cases arrange a wedding banquet after the birth of the child.