Blood donors are socially responsible people who understand that their blood or plasma can save the life of another person. Moreover, in Russia they have their own "professional holiday" - National Donor Day.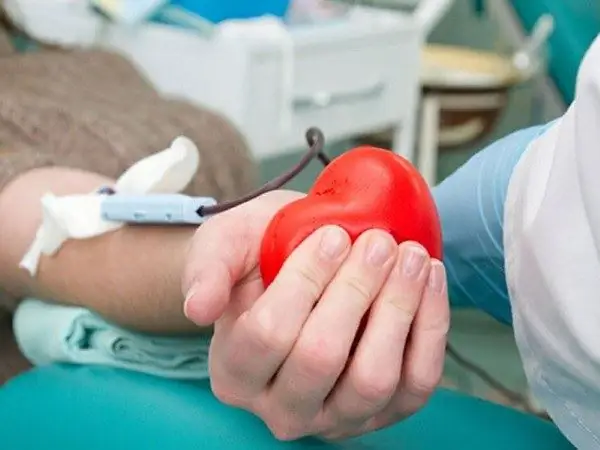 National Donor Day in the Russian Federation is celebrated annually on a fixed date - April 20.
Donor Day history
The history of this memorable date is logically connected with the implementation of the first blood transfusion performed in Russia, when donated blood was used as a material for this medical intervention. This happened exactly on April 20, in 1832 in the city on the Neva - St. Petersburg. On that day, one of the patients of the local maternity ward had a difficult labor, accompanied by profuse bleeding, which threatened the life of the young mother.
As a result, the young obstetrician-gynecologist Andrei Martynovich Wolf decided to carry out a procedure that was new for the country at that time, having carried out a blood transfusion to her to compensate for the extensive blood loss. Her husband's blood was taken as a donor material. As a result, the joint efforts of the hospital's medical staff under the competent leadership of Wolf led to a positive result: the procedure was successful, and the patient soon recovered.
It is noteworthy that in other countries of the world they celebrate another holiday with a similar meaning, World Donor Day, which falls on June 14. This date is determined in accordance with the birthday of the Austrian doctor Karl Landsteiner, who made a huge contribution to the blood transfusion system by discovering the existence of blood groups and working on the issue of their compatibility during this medical procedure.
Blood donation in Russia
In Russia, any citizen of the country whose age has already reached 18 years of age but does not exceed 60 years can become a donor of blood or its components, one of the most valuable of which is plasma. At the same time, of course, he should not have medical contraindications for donating blood, which could harm his own health or the health of a potential recipient as a result of transfusion.
General contraindications in which a person cannot act as a donor, even if in all other respects he is absolutely healthy, include weight less than 50 kilograms, body temperature at the time of delivery exceeding 37 ° C, heart rate outside the range from 50 to 100 beats per minute, systolic ("high") pressure outside the range of 90 to 160 mmHg, diastolic ("low") pressure outside the range of 60 to 100 mmHg.
In addition, it should be borne in mind that even if a potential donor has everything in order with the listed indicators, he may be refused the procedure due to the presence of a number of permanent or temporary contraindications. So, 19 main groups of diseases are classified as permanent contraindications, and 8 groups of episodic conditions, including, for example, alcohol intake, are temporary contraindications.