Who doesn't want a bright and original wedding? If you are tired of restaurants, outdoor celebrations, monotonous banquets, or you are simply constrained in funds, but you want the same thing as everyone else - joy and an unforgettable holiday, then you have to think. So how do you have a wedding at home?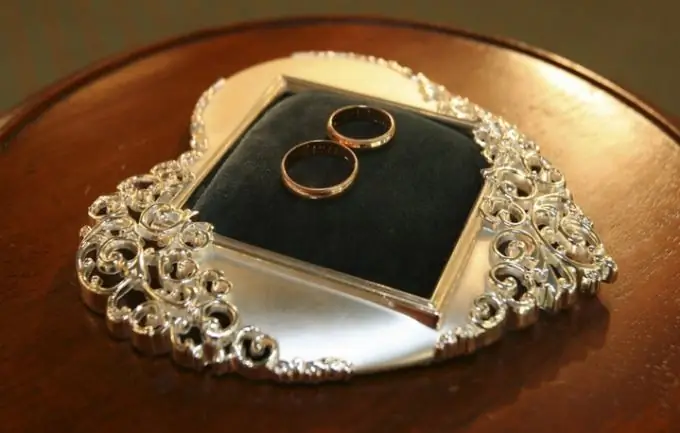 Instructions
Step 1
First of all, decide how many people will be invited to the wedding. Most likely, these will be only the closest relatives and friends. Remember that it is customary to invite to the wedding in advance. How you do it is up to you. Let it be a personal invitation, or an invitation in the form of a postcard (fortunately now they are presented in a wide range), or maybe you show your creativity and make invitations with your own hands. In any case, this ritual should not be neglected.
Step 2
If you can handle the invitations yourself, then some stages of preparation for the wedding will require the participation of other people (you must admit that it is sometimes simply physically impossible to do everything yourself). So choose someone who can help you organize your own wedding. Typically, these are friends, bridesmaids, parents and other relatives. They will come to the rescue in many organizational matters.
Step 3
The next step in preparing your wedding is setting up the venue. We will conventionally assume that you have a standard two-room apartment. It is necessary to choose in which room the celebration itself will take place (preferably a larger room). Another room can be used as a dance floor or as a smoking room (if there is no balcony). It is worth considering in advance what kind of furniture you need, whether you have it and how to arrange it (in a semicircle, the letter "P", or it will be a common table in the center of the room). If there is not enough furniture (for example, chairs), then it is worth deciding where to get them. Do not forget about how to decorate the room, it can be balloons, posters, flowers.
Step 4
Next, we decide on the menu. If there is a cook among friends, then it is just wonderful, but if he is not there, then it is worth resorting to the help of aunts and friends. In any case, it is necessary to clearly think over the list of dishes, what products are worth purchasing, who will do it and who will help in cooking.
Step 5
In order not to be bored by the guests, you should think about preparing a script. You can use ready-made scripts or come up with a script specifically for your wedding. If you have creative relatives or friends, they will help you, if not, then you can resort to the services of professionals.