For many, New Year is associated with sitting in front of the TV, Olivier salad, champagne and tangerines. Nevertheless, this holiday can be celebrated in a fun and original way, so that you want to spend the whole year exactly as you celebrated it.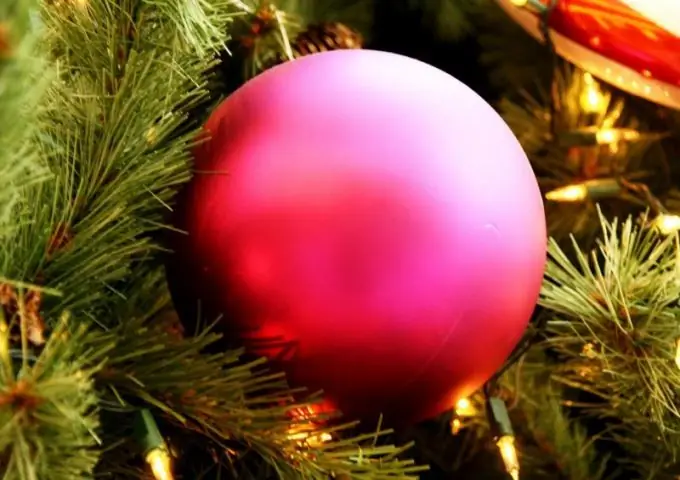 Instructions
Step 1
For those who are not lacking in finances, the choice of New Year's entertainment is simply huge. It is known that when it is winter in the Northern Hemisphere, it is summer in the Southern Hemisphere. Why not take a New Year vacation to Antarctica? You will be solemnly ordained as polar explorers, you will get acquainted with whales and penguins. You will not be allowed to celebrate the holiday itself on an iceberg or ice floe, but the polar icebreaker is also quite an interesting and not trivial place.
Step 2
Those who do not have enough money for a trip to Antarctica, but are passionate about new experiences, can celebrate the New Year underground. In the caves of the Tula region, celebrations are held for extreme lovers. Those who decide to do this will expect music, candles, hot drinks and a motley company.
Step 3
A budget option for the holiday will be meeting the New Year on the train. On the night of December 31 to January 1, the railway service is not popular. Tickets at this time are much cheaper. It is also likely that your company will be the only passengers on the carriage. Of course, no one will allow you to launch fireworks and set off firecrackers right on the train, but it will be possible to get out during the parking lot and light the sparklers.
Step 4
Starry sky, snowdrifts, snow-covered trees, a hot fire and a cheerful company - what else do you need for a great holiday? Dress warmly and go to the forest to celebrate the New Year. First, you need to find out if it is possible to light a fire in this area. You can play snowballs, make kebabs in the middle of winter, and bake potatoes in ash. Gifts can be folded under the real tree itself. And couples in love will be able to warm each other with their warmth all night.
Step 5
If circumstances turn out so that friends abruptly changed plans, parents flew away on a Christmas trip, and a loved one was sent on a business trip at the last moment - this is not a reason to despair. Arrange a holiday for yourself. Perhaps you have long dreamed of doing a masquerade ball, but loved ones did not support your initiative. Prepare your costume and music, put your favorite dishes on the table, open a bottle of champagne before the chimes. And calls with congratulations from loved ones will definitely not let you feel loneliness on this night.