New Year's Eve in France will leave unforgettable impressions in your memory. The traditions of the French will give this holiday special features and fill it with sincere joy, good nature and hope.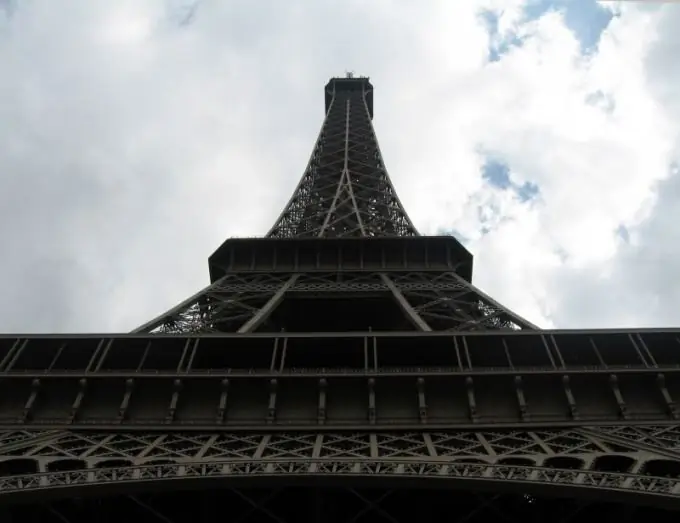 Instructions
Step 1
Pick up a New Year's tour with a list of activities that interest you. You might want to take a closer look at how the French are celebrating the New Year, and reduce the number of excursions to historical sites, or maybe prefer a vacation in the mountains.
Step 2
In France, the New Year is called Saint Sylvester's Day and is celebrated on December 31st. Unlike Christmas, the French prefer to spend this holiday in a noisy company of friends somewhere in a restaurant, cafe or nightclub. New Year's Eve is noisy and fun. Those who wish put on pointed caps, shower each other with confetti, throw streamer ribbons, dance and sing. Therefore, you can choose any corner of France to celebrate the New Year.
Step 3
Considering that the French are very fond of making gifts, get them there. It is almost impossible to make a mistake in the choice, because it will not be difficult to find a funny, elegant and original thing in numerous boutiques and souvenir shops. In Paris, for example, incredible sales are taking place at this time.
Step 4
Celebrate New Years in Paris. It's always romantic. The legendary Champs Elysees is decorated with festive illumination. The Eiffel Tower is unique in its splendor. There are a lot of different entertainments: colorful fairs and fine restaurants, cozy cafes and noisy bars. Of course, a huge number of discos work. Even an ordinary walk around the festive city is a great pleasure.
Step 5
Book your New Year's Eve Dinner. It is better to think about this question in advance. Numerous restaurants will pleasantly surprise you with their varied cuisine. Considering that the festive set of dishes in France is very different, you have every chance to taste a variety of masterpieces of French culinary art, from baked goose to numerous desserts.
Step 6
Imagine that closer to midnight, all residents and guests of the city will fill the streets with joyful laughter and clinking glasses in anticipation of the New Year! Do not forget to make your deepest wish while looking at the Eiffel Tower or the breathtaking fireworks!